Pink Sapphire Rose Quartz Rose Gold Link Bracelet
Alex Jona design collection, hand crafted in Italy, 18 karats rose gold link bracelet set with 4.41 carats of pink sapphires and 10.77 carats of rose quartz cabochons.
Dimensions
Width: 0.98 in. (25 mm)
Length: 7.09 in. (180mm)
Gemstones
Pink Sapphires: weight 4.41 carats in total
Rose Quartz: weight 10.77 carats in total
Moonstone
Weight: 39 gr
18 Karat Rose Gold
18k (75%) gold is the purest form of gold used for jewelry (pure 100% gold is 24 karats by definition). 18k means that 18 out of the 24 parts that make up the gold are pure gold. The most common hallmark stamps for 18 karat gold are 18K or 750 that indicate 75% gold purity. Rose gold is an alloy also known as pink gold and red gold. Although the names are often used interchangeably, the difference between red, rose, and pink gold is the copper content: the higher the copper content, the stronger the red coloration.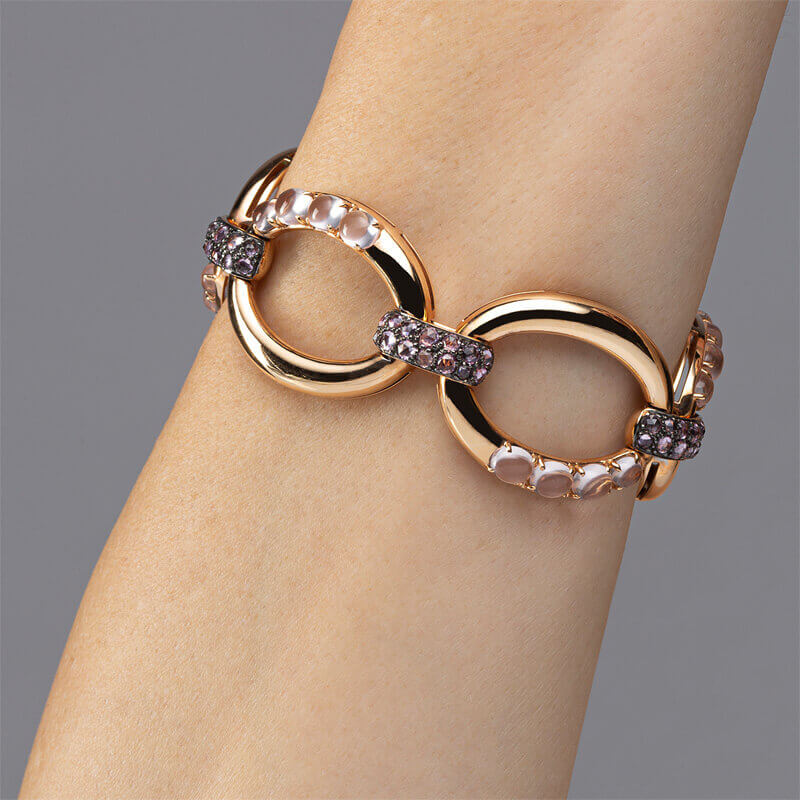 Pink Sapphire
Pink sapphires belong to the corundum family of minerals. They contain traces of iron, titanium, magnesium, copper and chromium that help determine its color. The higher the chromium content, the deeper the pink hue. In some cases, it's difficult to distinguish a pink sapphire from a ruby. Only a gemologist will be able to make this distinction. The leading producer of natural pink sapphires is Madagascar. Pink sapphires were considered incredibly rare prior to the 1990s when the Madagascar mines were discovered. Pink sapphire mines are also present in Myanmar, Sri Lanka and East Africa.
A pink sapphire's place of origin doesn't usually impact its price or value. 
Many cultures and people believe pink sapphires symbolize trust, loyalty and sincerity. They're also believed to carry good fortune and intense love.The increase in popularity of pink sapphires has sparked the number of pink sapphire engagement rings on the market. Many brides prefer the unique, feminine color to a white diamond or blue sapphire. For weddings with a blush or baby pink color scheme, pink sapphires are the perfect compliment.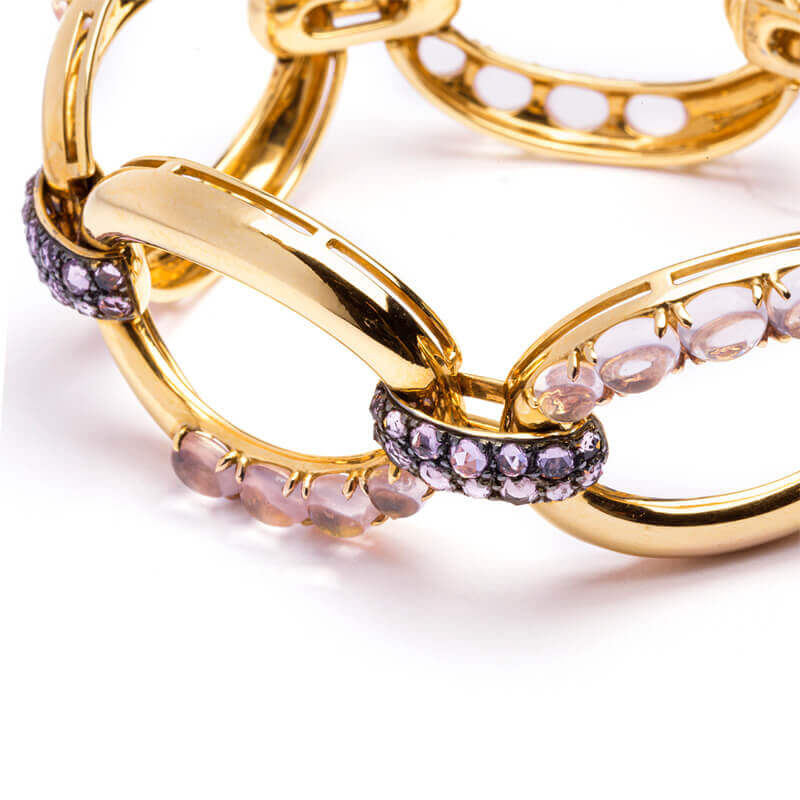 Rose Quartz
The most abundant and varied of all minerals on earth. Pure quartz is clear and colorless but it is also found in a vast array of colors. Many well known gemstones are actually varieties of quartz that are separated by color or banding differences. Types of quartz include amethyst, citrine, onyx, agate, and chalcedony. Because of the clarity of crystals, the hardness (rating a 7 on the Mohs Scale), and the large availability, quartz is an excellent alternative to more expensive gemstones. Quartz is said to be an extremely powerful gemstone metaphysically, being beneficial in protection, healing, and promoting clarity and purity of spirit and body.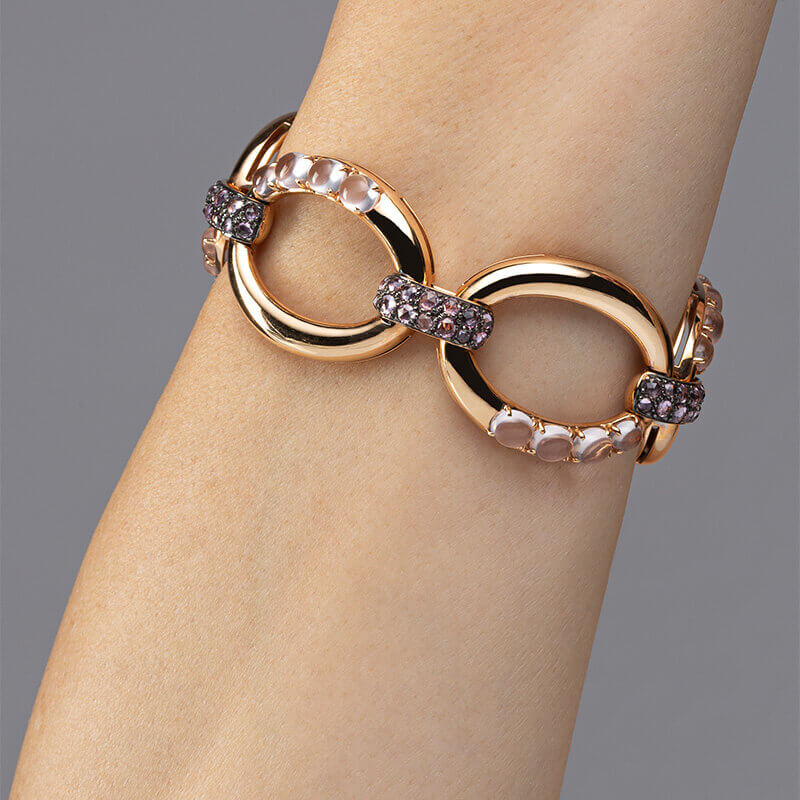 Moonstone
A ghostly sheen moves under the surface of this feldspar, like moonlight glowing in water. Moonstone's delicate beauty and its long-established heritage make it perhaps the most familiar gem-quality member of the feldspar group.
Feldspars are the most widespread minerals in the earth's crust, as well as some of the most diverse. You can pick up a rock anywhere in the world, and you'll probably find that it contains a mineral or two from the feldspar group. 
Moonstone is a variety of the feldspar-group mineral orthoclase. During formation, orthoclase and albite separate into alternating layers. When light falls between these thin layers it is scattered producing the phenomenon called adularescence. Adularescence is the light that appears to billow across a gem. Other feldspar minerals can also show adularescence including labradorite and sanidine.