White and Yellow Gold Woven Chain Link Bracelet
Hand crafted in Italy, 18 Karat alternating yellow and white gold woven chain bracelet.
Details
Metal: 18k yellow gold
Weight: 10.8 gr
Dimensions
Width: 0.26 in. (6.61 mm)
Length: 8.66 in. (219.97 mm)
18 Karat Yellow Gold
18k (75%) gold is the purest form of gold used for jewelry (pure 100% gold is 24 karats by definition). 18k means that 18 out of the 24 parts that make up the gold are pure gold. The most common hallmark stamps for 18 karat gold are 18K or 750 that indicate 75% gold purity. 18k yellow gold is an alloy made up of 75% pure gold and 25% alloy (12.5% copper, 12.5% silver).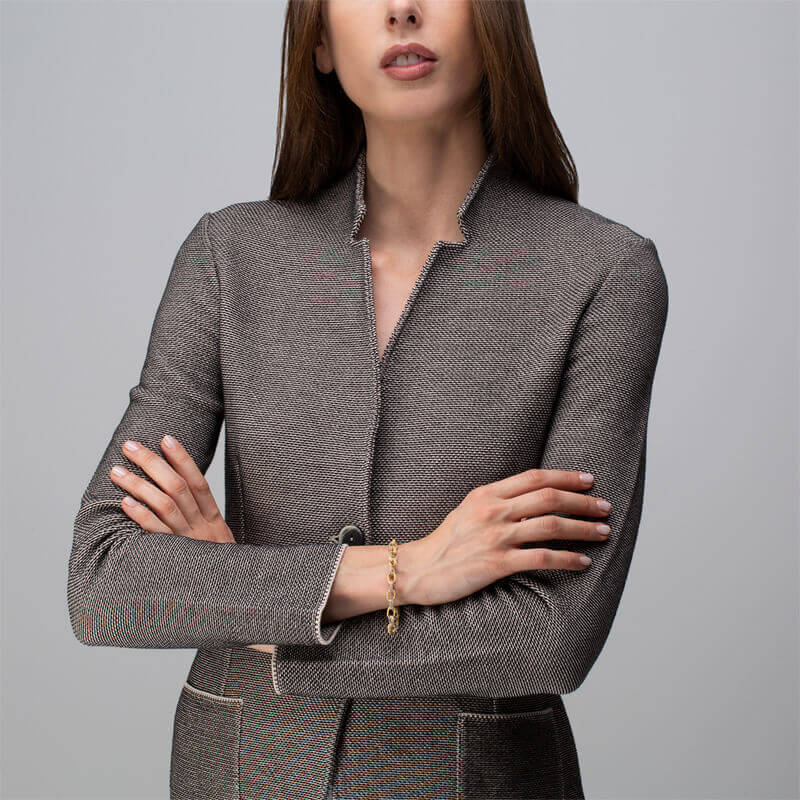 You might also like
Two tone hand woven white and yellow 18 karat gold link chain.