https://www.alex-jona.com/
Aventurine Egg and Onyx Cylinder 18 Karat White Gold Cufflinks
18 karat White gold cufflinks with aventurine Eggs and Onyx Cylinder bars. 
Dimensions
Cylinder: 0.75 in. L x 0.2 in. D - 20 mm. L x 5 mm. D
Egg: 0.53 in L x 0.42 in W - 13.51 mm L x 10 mm W
Weight: 9.4 gr
18 Karat White Gold
18k (75%) gold is the purest form of gold used for jewelry (pure 100% gold is 24 karats by definition). 18k means that 18 out of the 24 parts that make up the gold are pure gold. 18k white gold is an alloy made up of 75% pure gold and 25% palladium.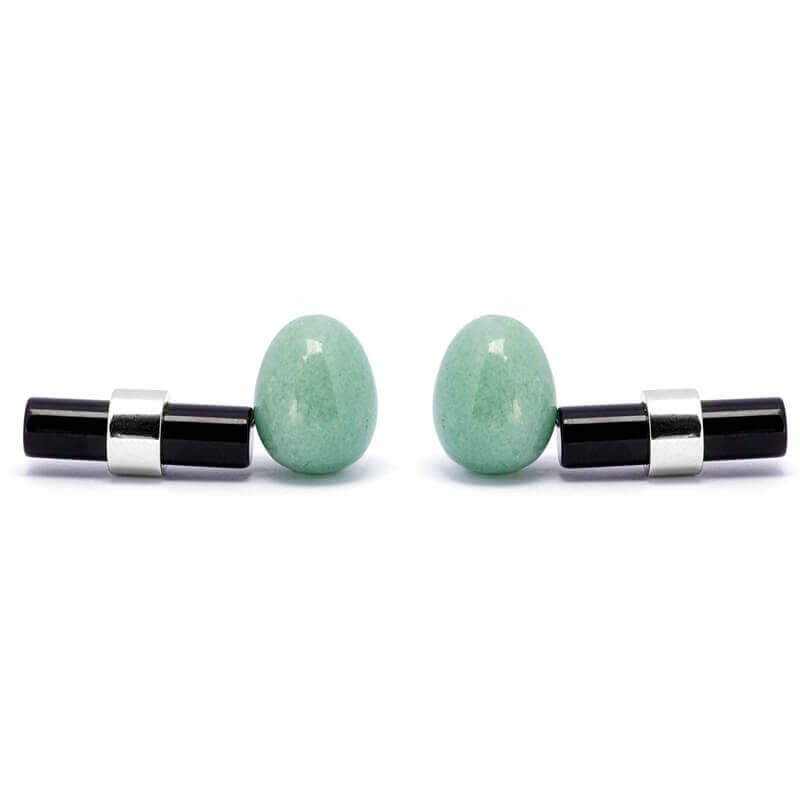 Rhodium Plating
Rhodium comes from the platinum family and is a noble and durable metal which features a bright white color. Rhodium plating is used on silver, gold and copper gives an off-white color, creating a bright mirror-like finish. 
More benefits of rhodium plating include enhanced brightness, scratch and tarnishing resistance. It is also hypoallergenic and nickel-free.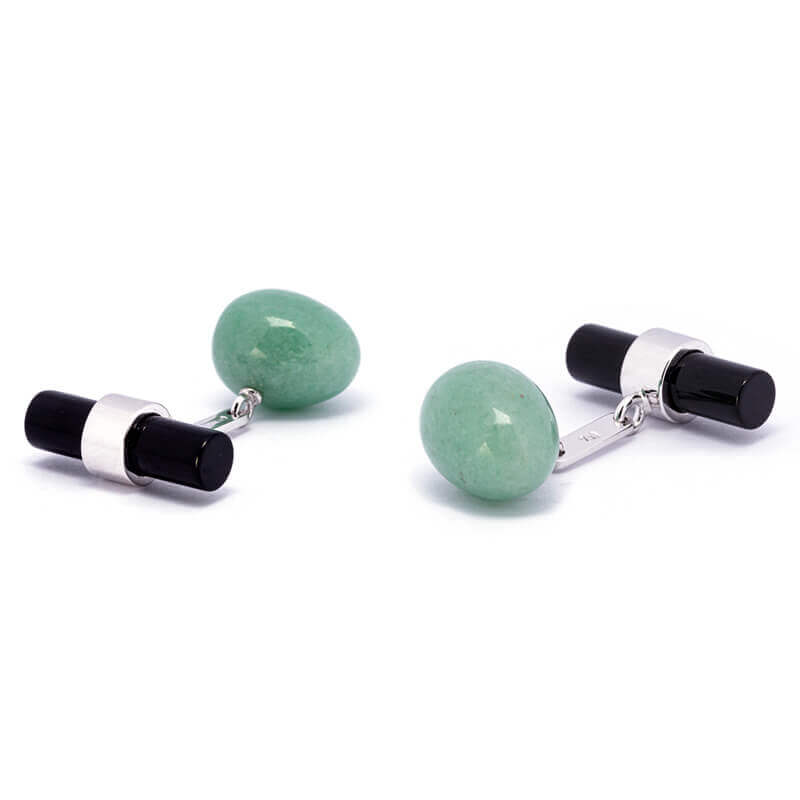 Onyx
A finely textured quartz mineral or chalcedony. Generally thought of as being solid black, onyx actually ranges in color from white to black and may display white band or ribbons. With a rating of 6.5 to 7 on the Mohs Scale, it is an excellent stone for carving and is often used in cameos. As the Mystical birthstone for December.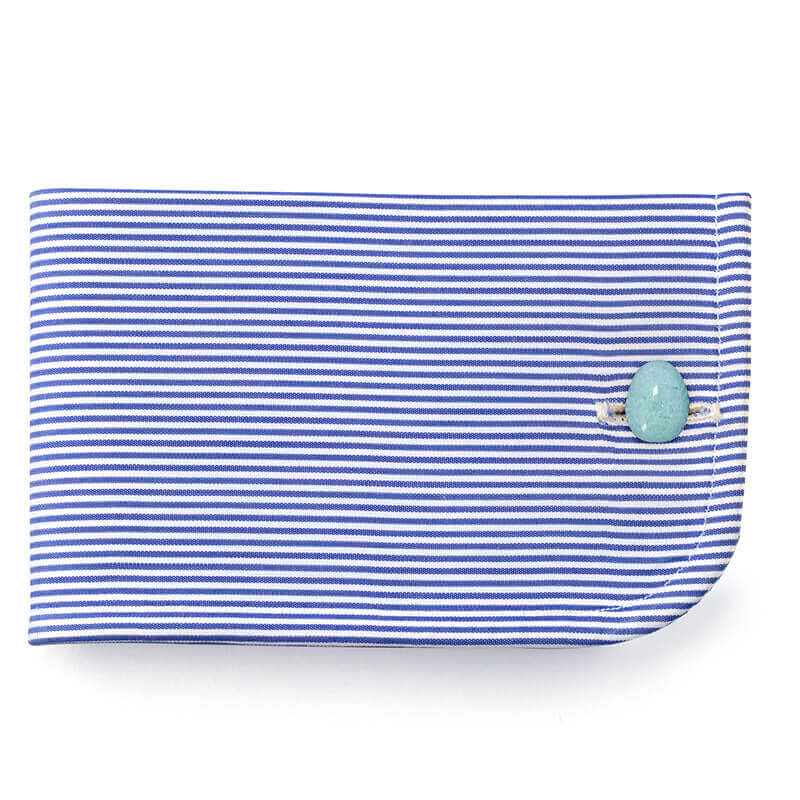 Aventurine
Although it's most popular color is the green variety, Aventurine comes in several colors including brown, orange, and yellow. Aventurine is a form of quartz that is said to encourage enthusiasm and optimism.