Enjoy complimentary shipping on all orders
https://www.alex-jona.com/
Chequered Cufflinks
Cufflinks in rhodium-plated sterling silver, with onyx and mother of pearl chequered inlay. These cufflinks feature a T-Bar swivel fastening, aiding in easy use and confidence that they'll stay secured to your shirt. 
Details
Metal: 925 /°°° Sterling Silver
Dimensions
Depth: 0.10 in. (2.54 mm)
Diameter: 0.58 in. (14.74 mm)
Sterling Silver
Sterling Silver is an alloy, or combination of metal types. Unlike pure silver, which contains 99.9% elemental silver (Ag), sterling silver (925) contains one or more additional metals that add strength to the otherwise delicate material. Pure silver is naturally very soft, and would easily bend or break if used for jewelry without being blended with a stronger metal. The most common hallmark stamps for Sterling Silver are 925 or 925/°°° that indicate 92.5% silver purity.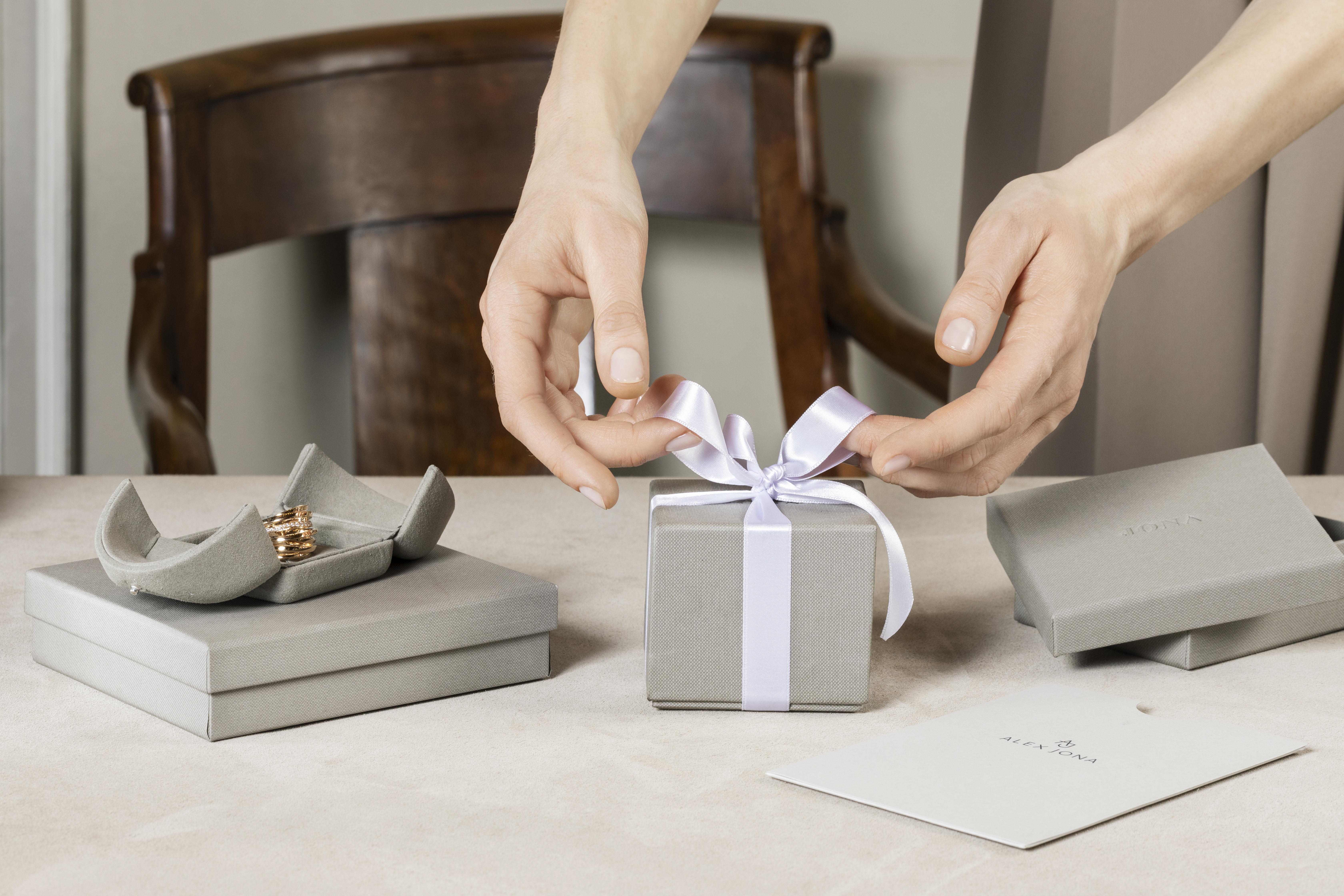 Rhodium Plating
Rhodium comes from the platinum family and is a noble and durable metal which features a bright white color. Rhodium plating is used on silver, gold and copper gives an off-white color, creating a bright mirror-like finish. More benefits of rhodium plating include enhanced brightness, scratch and tarnishing resistance. It is also hypoallergenic and nickel-free.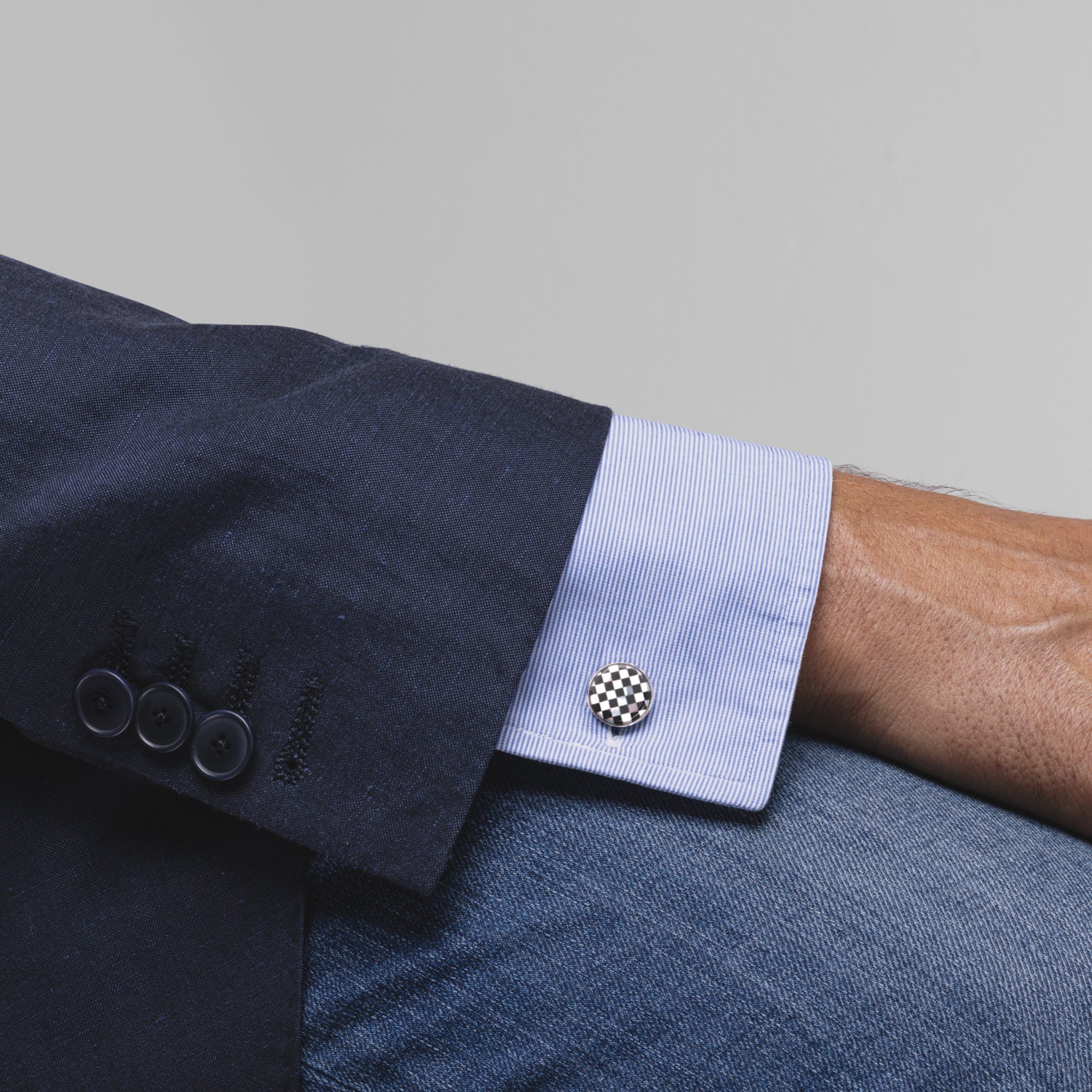 Mother of pearl
The hard, iridescent blend of minerals coating the inside shell of certain large mollusks. Mother of pearl is an organic, luminescent, somewhat fragile gem that should be worn with care.
Onyx
A finely textured quartz mineral or chalcedony. Generally thought of as being solid black, onyx actually ranges in color from white to black and may display white bands or ribbons. With a rating of 6.5 to 7 on the Mohs Scale, it is an excellent stone for carving and is often used in cameos. As the Mystical birthstone for December.