Enjoy complimentary shipping on all orders
https://www.alex-jona.com/
Jadeite Triangular Earrings
One-of-a-kind pendant earrings made in 18 karat yellow gold with two engraved green Burmese Jade triangulars.
Details
18 karat yellow gold carved Burmese Jadeite Jade pendant earrings.
Dimensions
Height: 2 in. (50.8 mm)
Width: 1.2 in. (30.48 mm)
Depth: 0.13 in. (3.31 mm)
Gemstones
Burmese Jadeite Jade
Weight: 18.98 gr
This one-of-a-kind piece has been hand manufactured by trusted and highly qualified craftsmen according to the best Italian goldsmith tradition using the latest technology. Alex Jona hallmark 404TO guarantees the origin of the product and the precious metal content is confirmed by the official gold hallmarks. All diamonds used are purchased from legitimate sources and conflict free. Only diamonds of the highest quality standard in terms of Clarity, Color and Cut are used.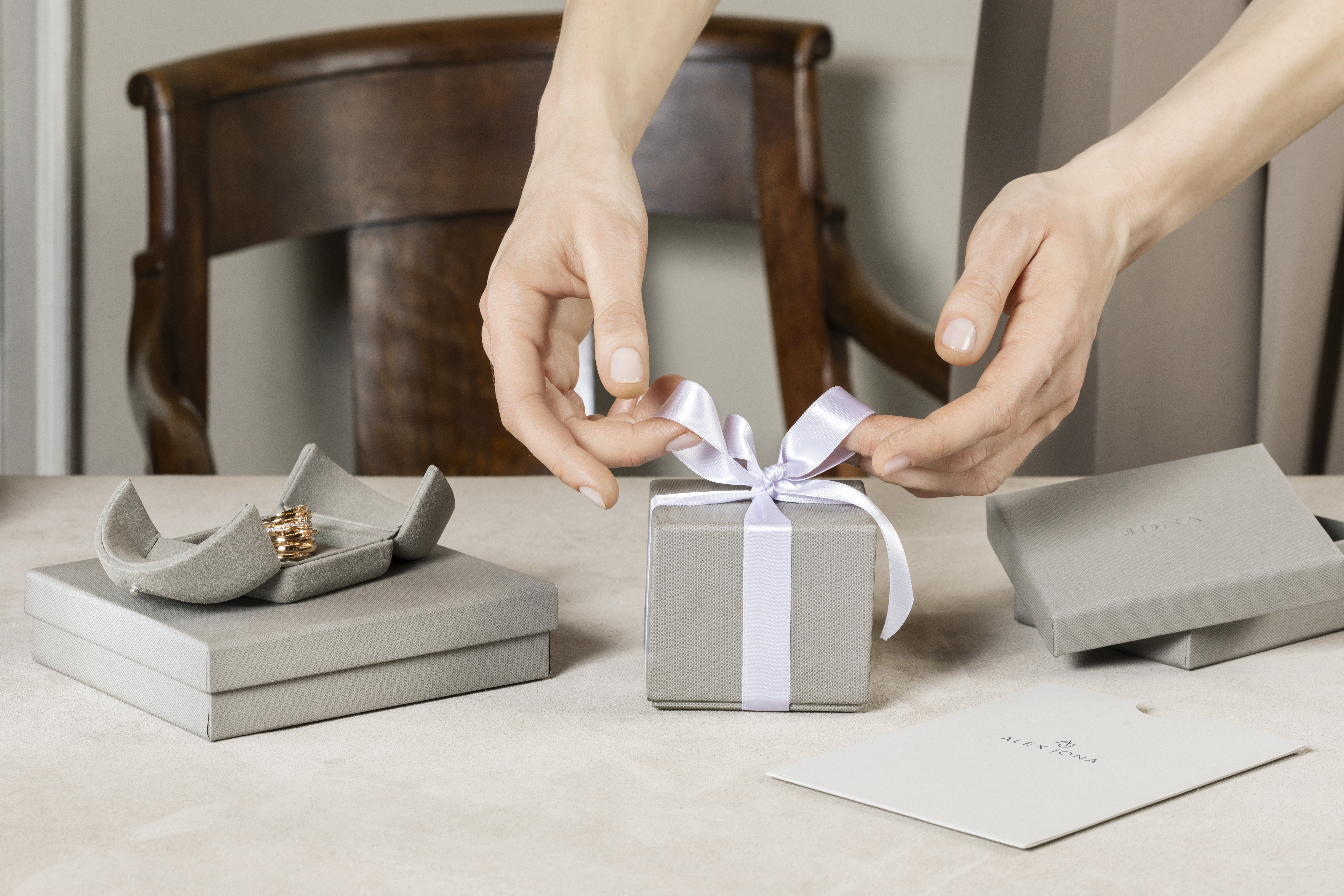 18 Karat Yellow Gold
18k (75%) gold is the purest form of gold used for jewelry (pure 100% gold is 24 karats by definition). 18k means that 18 out of the 24 parts that make up the gold are pure gold. The most common hallmark stamps for 18 karat gold are 18K or 750 that indicate 75% gold purity. 18k yellow gold is an alloy made up of 75% pure gold and 25% alloy (12.5% copper, 12.5% silver).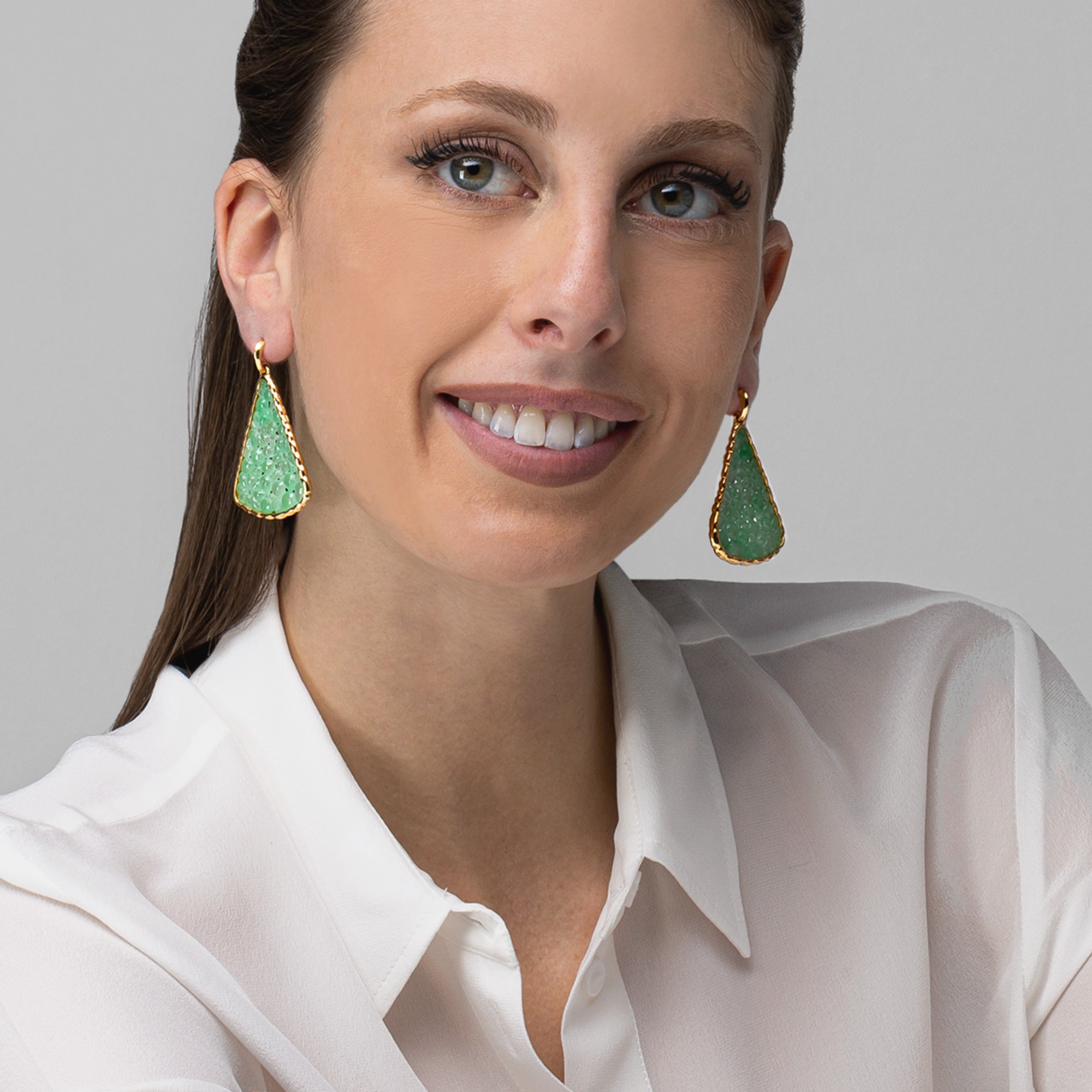 Jade
Jade has its cultural roots in the smoke-dimmed caves and huts that sheltered prehistoric humans. Around the world, Stone Age workers shaped this toughest of gems into weapons, tools, ornaments, and ritual objects. Their carvings invoked the powers of heaven and earth and mystic forces of life and death.
Jade is actually two separate gems: nephrite and jadeite. In China, a pierced jade disk is a symbol of heaven. Two different gem materials can correctly be called jade. Jadeite is one of them, and the other is nephrite. Both are actually metamorphic rocks made up of tiny interlocking mineral crystals. These interlocking crystals make both gems exceptionally tough.