Enjoy complimentary shipping on all orders
https://www.alex-jona.com/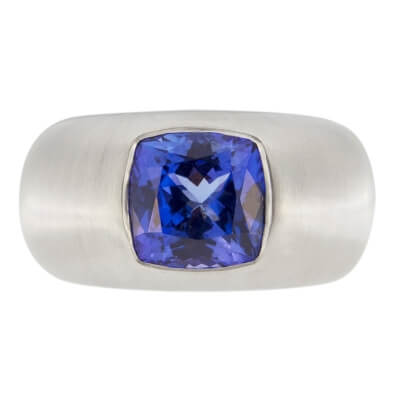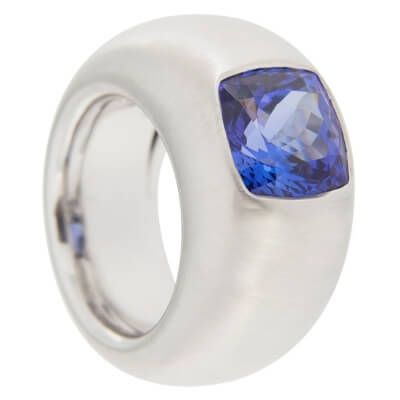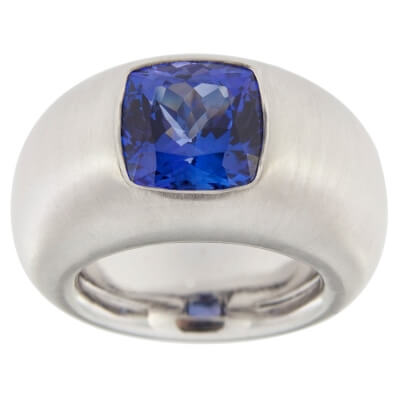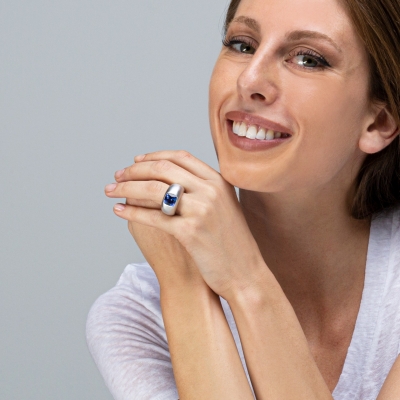 Lino Ring
This stylish 18 karat thinly brushed white gold band ring, is centering an intense blue square cushion cut Tanzanite weighing 5.92 carats.
Dimensions
Height:1.113 in. (28.92 mm)
Width: 1 in. (27.50 mm)
Depth: 0.31 in. (7.90 mm)
Gemstones
Tanzanite: weight 5.92 carats, blue square cushion cut
This one-of-a-kind piece has been hand manufactured by trusted and highly qualified craftsmen according to the best Italian goldsmith tradition using the latest technology. Alex Jona hallmark 404TO guarantees the origin of the product and the precious metal content is confirmed by the official gold hallmarks.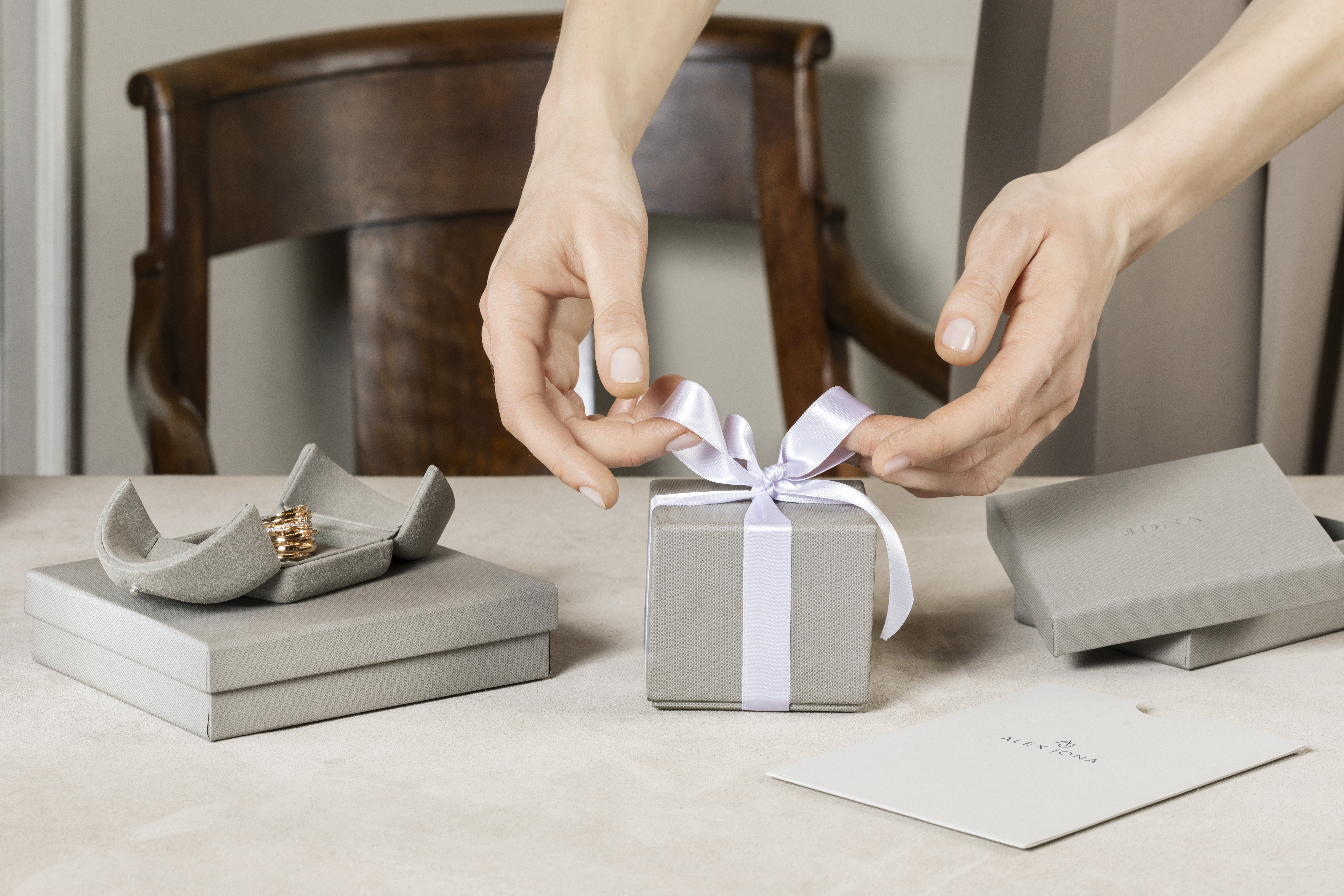 18 Karat White Gold
18k (75%) gold is the purest form of gold used for jewelry (pure 100% gold is 24 karats by definition). 18k means that 18 out of the 24 parts that make up the gold are pure gold. 18k white gold is an alloy made up of 75% pure gold and 25% palladium.
Rhodium Plating
Rhodium comes from the platinum family and is a noble and durable metal which features a bright white color. Rhodium plating is used on silver, gold and copper gives an off-white color, creating a bright mirror-like finish. 
More benefits of rhodium plating include enhanced brightness, scratch and tarnishing resistance. It is also hypoallergenic and nickel-free. 
Tanzanite
A very special and truly unique gemstone discovered in 1967 on the foothills of the Kilimanjaro in East Africa's Tanzania. When mined, specimens appear dusty brown but upon being heated, become a spectacular royal blue or lavender. Faceted stones are usually free of inclusions. Earning a grade of 6.5 to 7.0 on the Mohs Scale, the gemstone is moderately hardy. A modern day gemstone that has been recently added as an alternative birthstone for the month of December.