Enjoy complimentary shipping on all orders
https://www.alex-jona.com/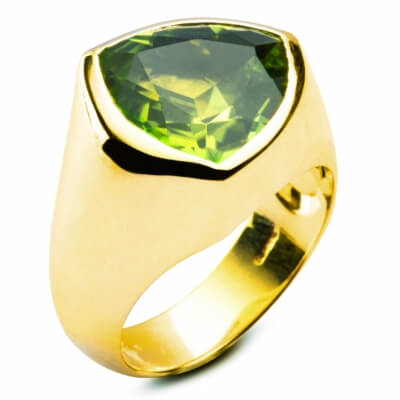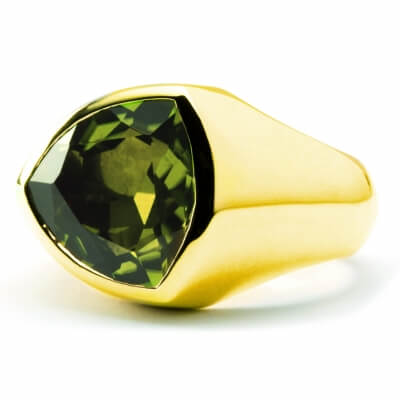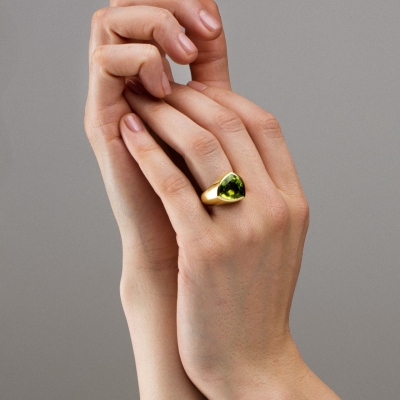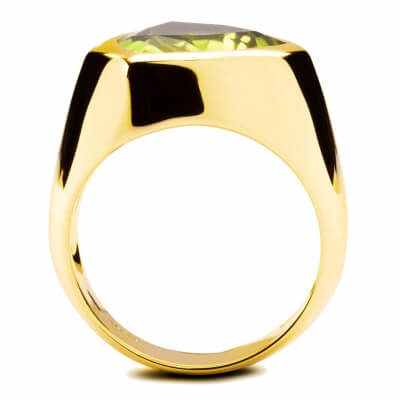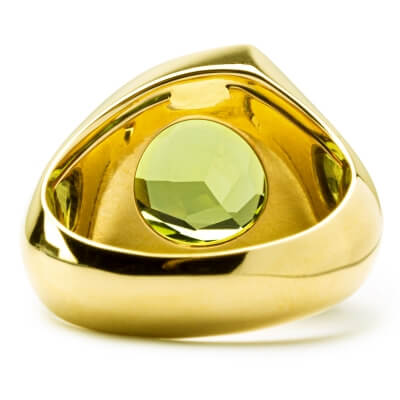 Trillion Ring
This chunky 18 karat yellow gold dome ring, is centering a trillion cut peridot weighing 5.05 carats.
Dimensions
Height: 0.96 in. (24.39 mm)
Width: 0.84 in. (21.34 mm)
Depth: 0.50 in. (12.7 mm)
Gemstones
Green Tourmaline: weight 6.13 carats, trillion cut
Weight: 13.53 g
This one-of-a-kind piece has been hand manufactured by trusted and highly qualified craftsmen according to the best Italian goldsmith tradition using the latest technology. Alex Jona hallmark 404TO guarantees the origin of the product and the precious metal content is confirmed by the official gold hallmarks.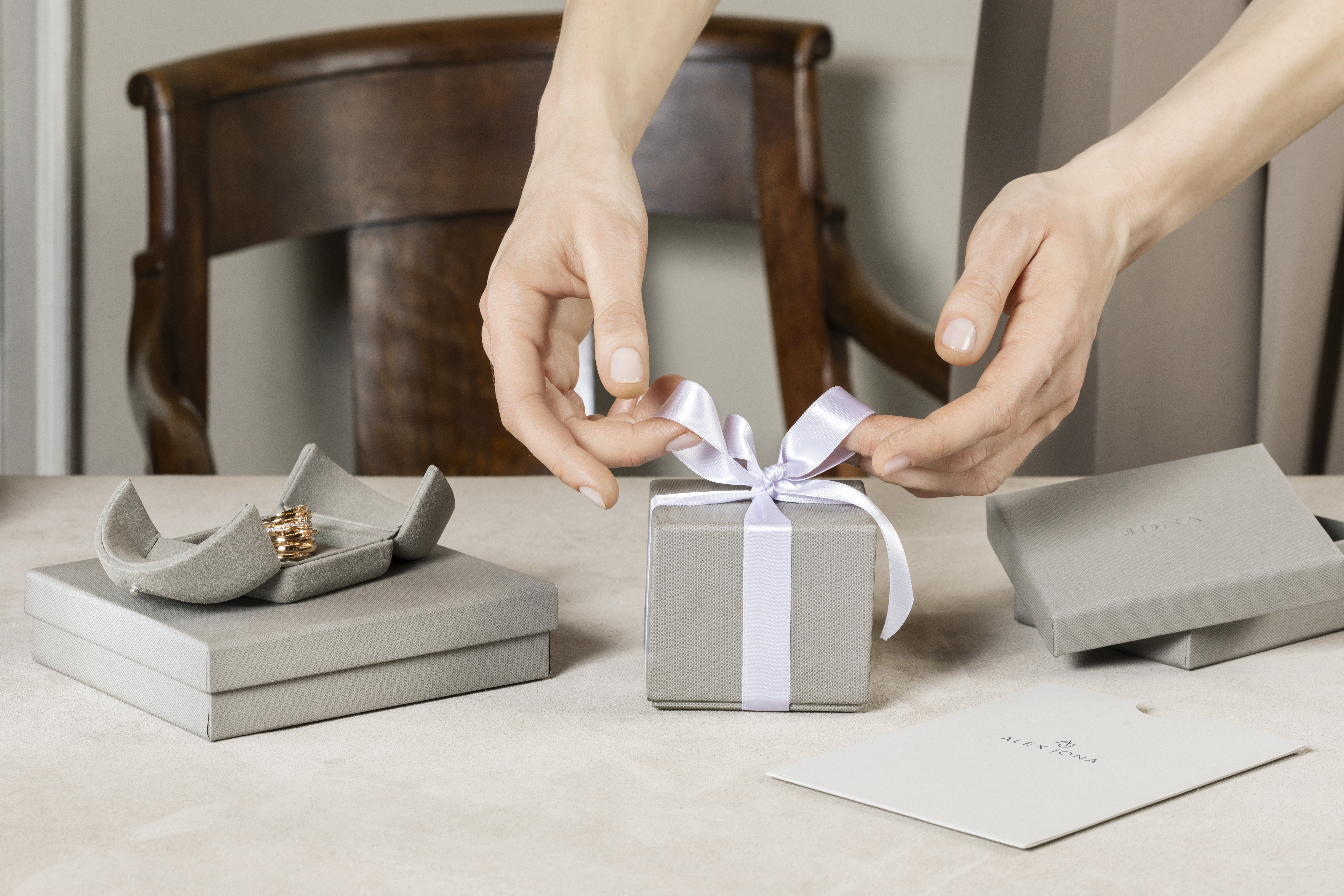 18 Karat Yellow Gold
18k (75%) gold is the purest form of gold used for jewelry (pure 100% gold is 24 karats by definition). 18k means that 18 out of the 24 parts that make up the gold are pure gold. The most common hallmark stamps for 18 karat gold are 18K or 750 that indicate 75% gold purity. 18k yellow gold is an alloy made up of 75% pure gold and 25% alloy (12.5% copper, 12.5% silver).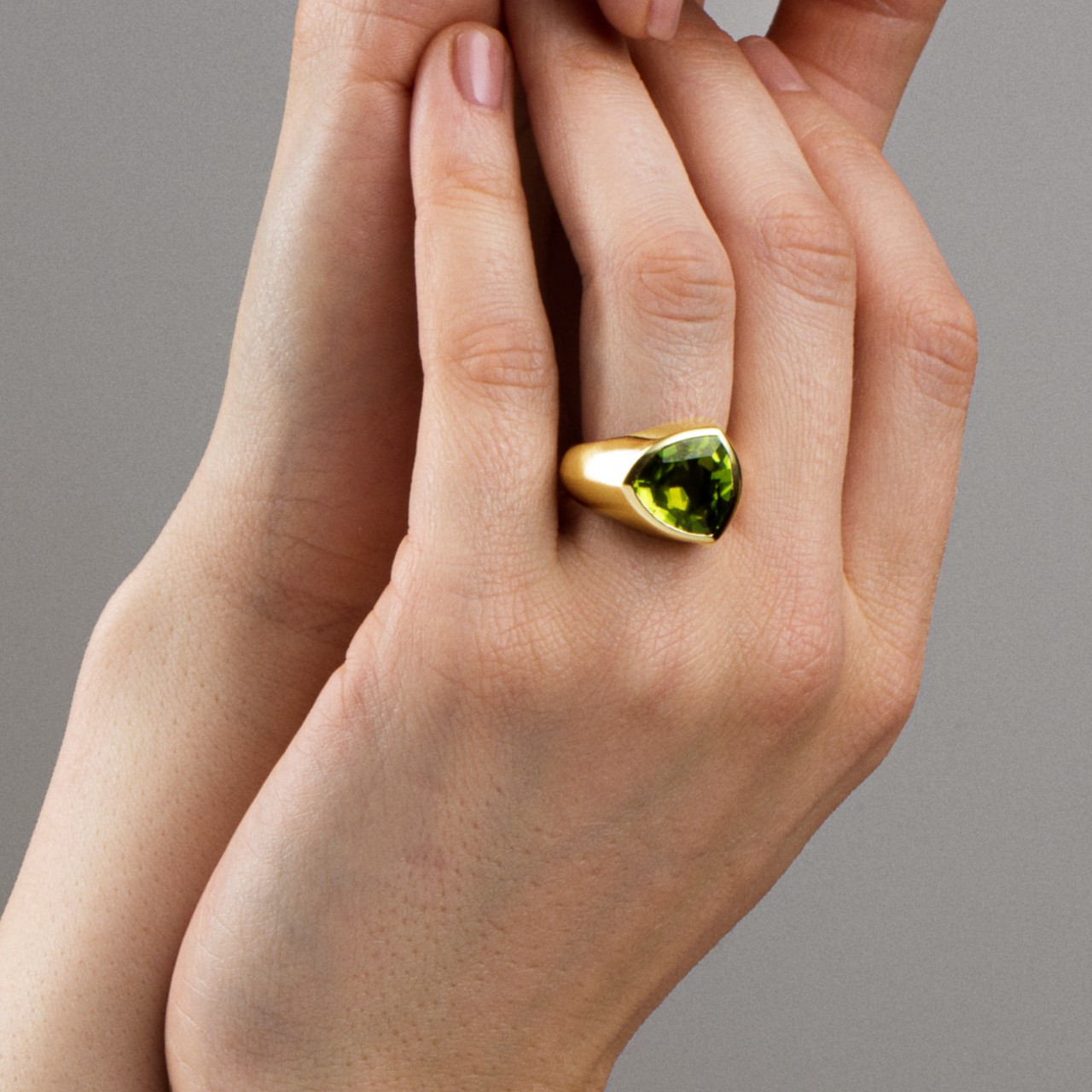 Peridot
A yellow-green to olive green, semi-precious gemstone, also known as chrysolite, olivine, and the evening emerald. Peridot is usually transparent with few inclusions. With a rating of 6 to 7.5 on the Mohs Scale, the stone can burst under intense stress and is often protected by metal in jewelry. As August's birthstone, the peridot is said to drive away evil spirits, aid healing, and protect the wearer.