Enjoy complimentary shipping on all orders
https://www.alex-jona.com/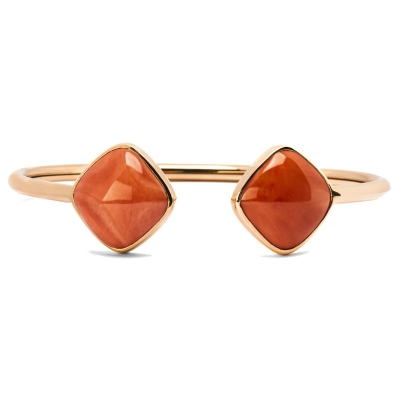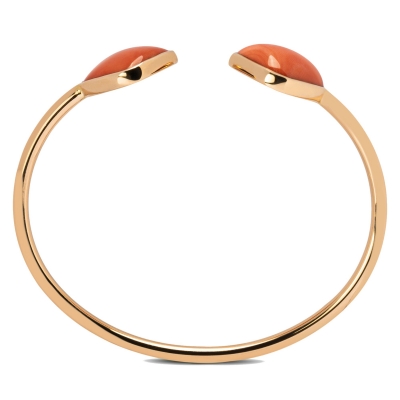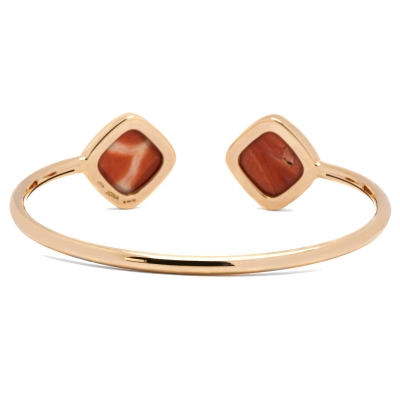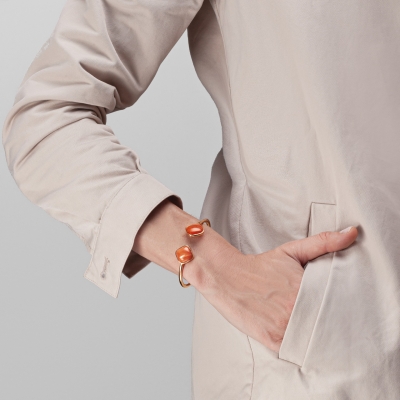 Positano Bracelet
Alex Jona design collection, hand crafted in Italy, 18 Karat rose gold bangle bracelet set with two Coral cushions weighing 17.10 ct.
Dimensions
Height: 2.11 in. (53.6 mm)
Width: 2.55 in. (64.77 mm)
Stone Width: 0.71 in (18 mm)
Gemstones
Mediterranean Coral: 2 pieces, weight 17.10 carats in total, cabochon cut
Weight: 12.2gr
This piece has been hand manufactured by trusted and highly qualified craftsmen according to the best Italian goldsmith tradition using the latest technology. Alex Jona hallmark 404TO guarantees the origin of the product and the precious metal content is confirmed by the official gold hallmarks.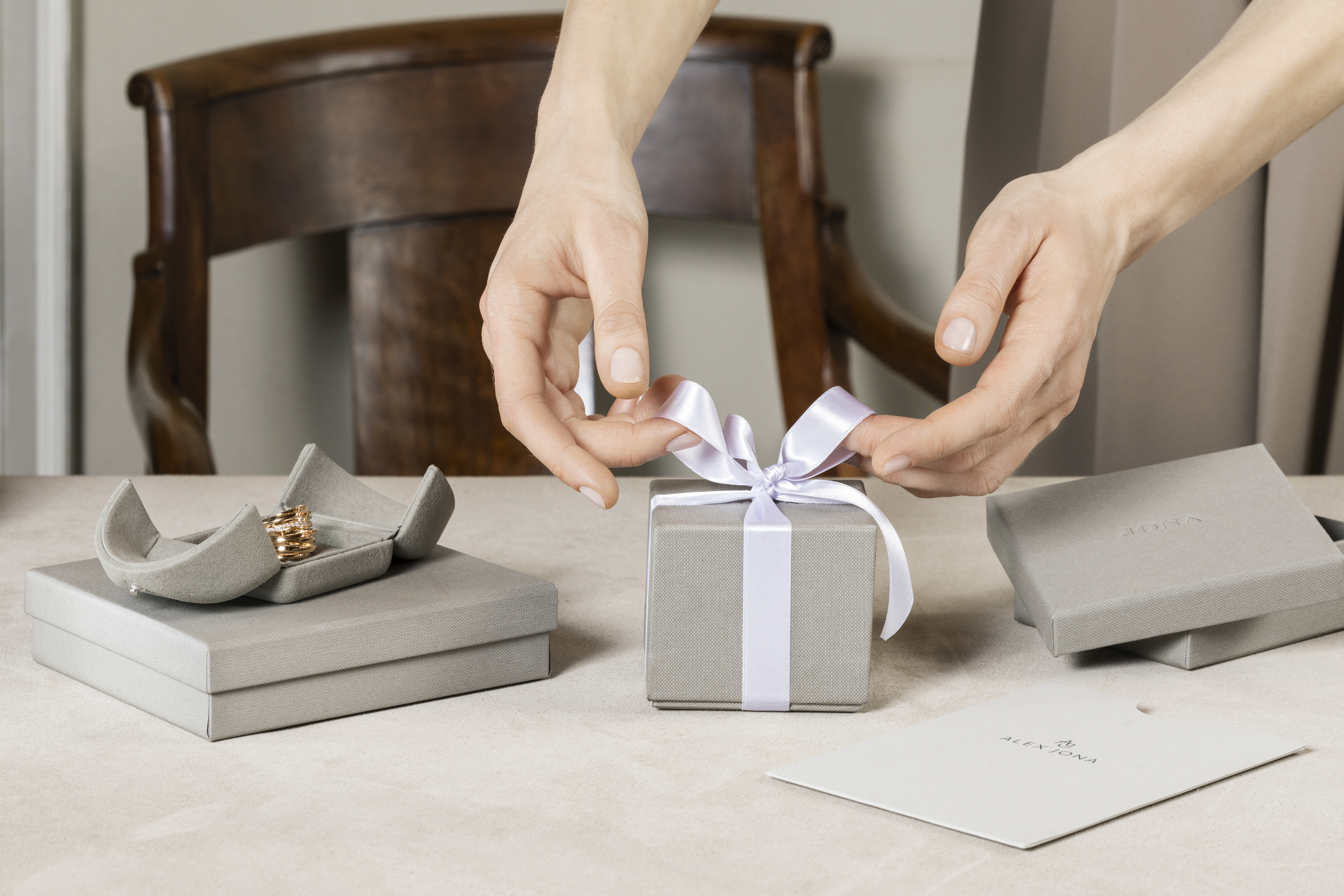 18 Karat Rose Gold
18k (75%) gold is the purest form of gold used for jewelry (pure 100% gold is 24 karats by definition). 18k means that 18 out of the 24 parts that make up the gold are pure gold. The most common hallmark stamps for 18 karat gold are 18K or 750 that indicate 75% gold purity. Rose gold is an alloy also known as pink gold and red gold. Although the names are often used interchangeably, the difference between red, rose, and pink gold is the copper content: the higher the copper content, the stronger the red coloration. 18K red gold means 75% gold and 25% copper. 18K rose gold means 75% gold, 22.25% copper and 2.75% silver. 18K pink gold means 75% gold, 20% copper, 5% silver.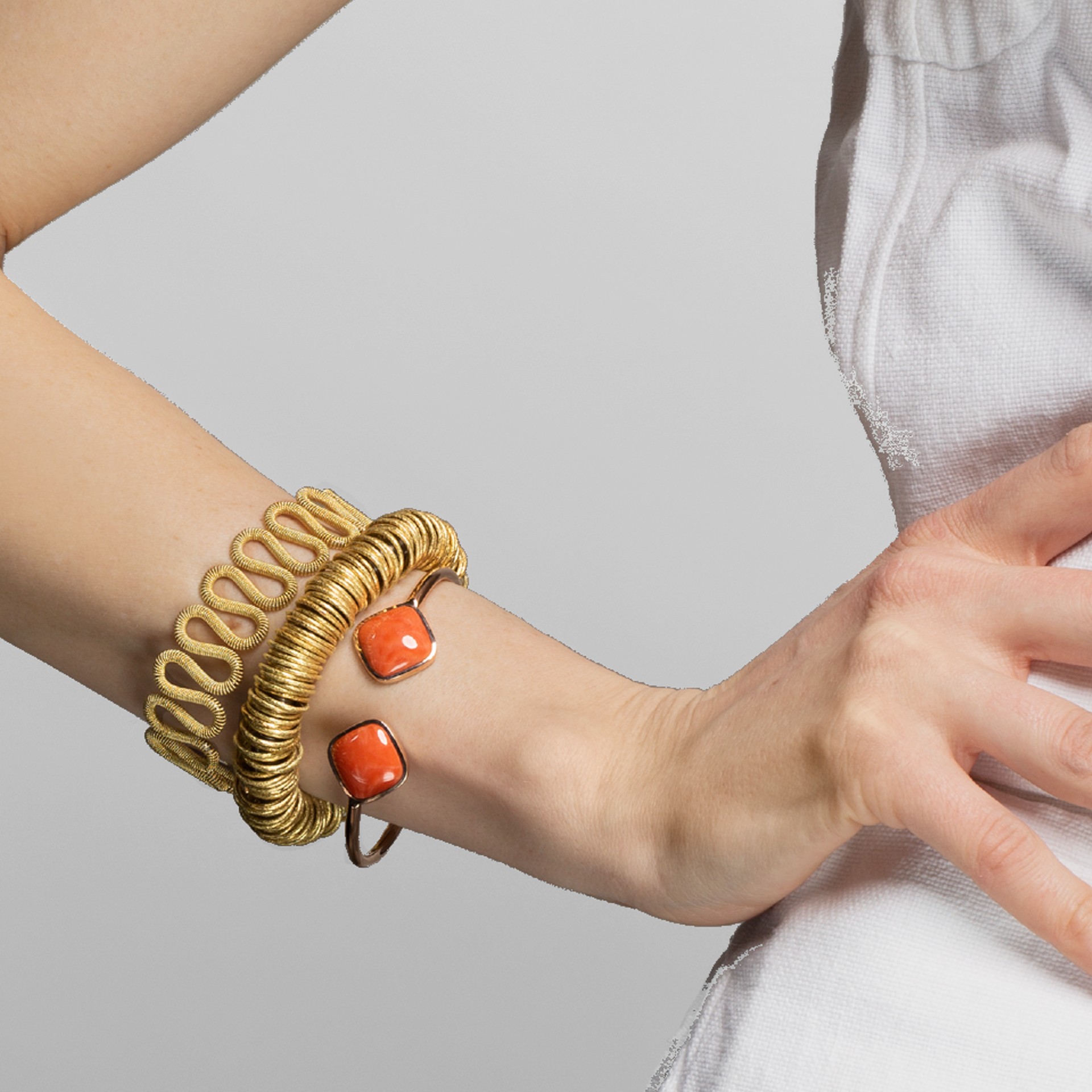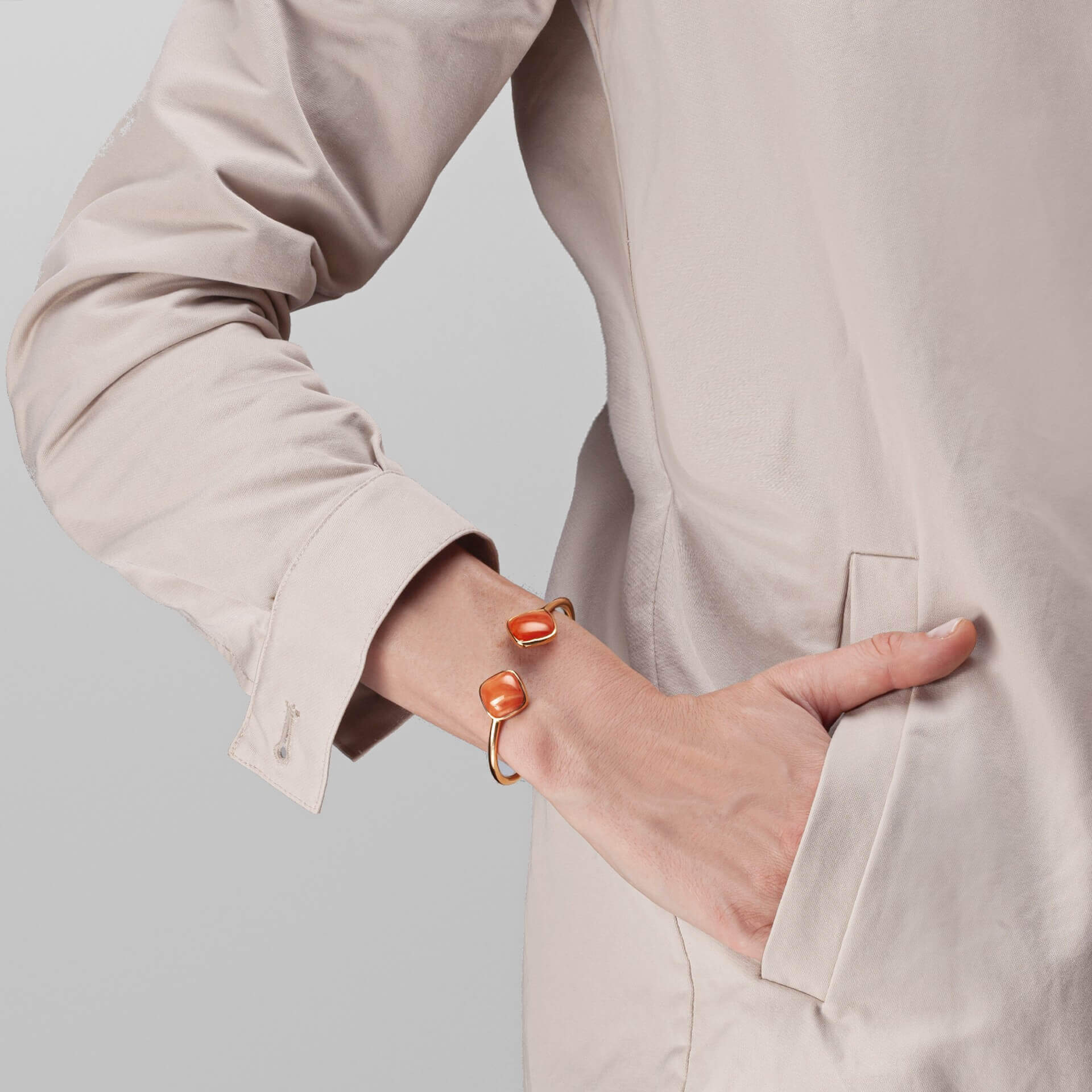 Mediterranean Red Coral
Red coral, or precious coral, is a type of coral species mainly found in the Mediterranean Sea. It is typically the only kind of coral used in high jewelry. Coral is a type of marine invertebrate that lives in compact colonies of countless identical single polyps (reefs). Red coral grows in rocky sea-bottoms that have minimal sedimentation. The environments are dark, such as the depth of the sea or a cavern or crevice. They can be found 10 meters to 300 meters below sea level. What's very interesting is just how old red coral is. Sizable reefs of red coral take over 100,000 years to form. As for which seas, the Mediterranean Sea is the most famous source of red coral. However, red coral also grows in the Pacific Ocean (i.e. Japan and China).