Enjoy complimentary shipping on all orders
https://www.alex-jona.com/
Rubellite & Champagne Earrings
Dimensions
Height: 1.09 in. (27.69 mm)
Width: 0.45 in. (11.43 mm)
Depth: 0.11 in. (2.8 mm)
Gemstones
Brown Diamond: 2 pieces, weight 0.29 carats.
Rubellite: 2 pieces, weight 8.8 carats, pear cut
Weight: 2.73 gr
This piece has been hand manufactured by trusted and highly qualified craftsmen according to the best Italian goldsmith tradition using the latest technology. Alex Jona hallmark 404TO guarantees the origin of the product and the precious metal content is confirmed by the official gold hallmarks. All diamonds used are purchased from legitimate sources and conflict free. Only diamonds of the highest quality standard in terms of Clarity, Color and Cut are used.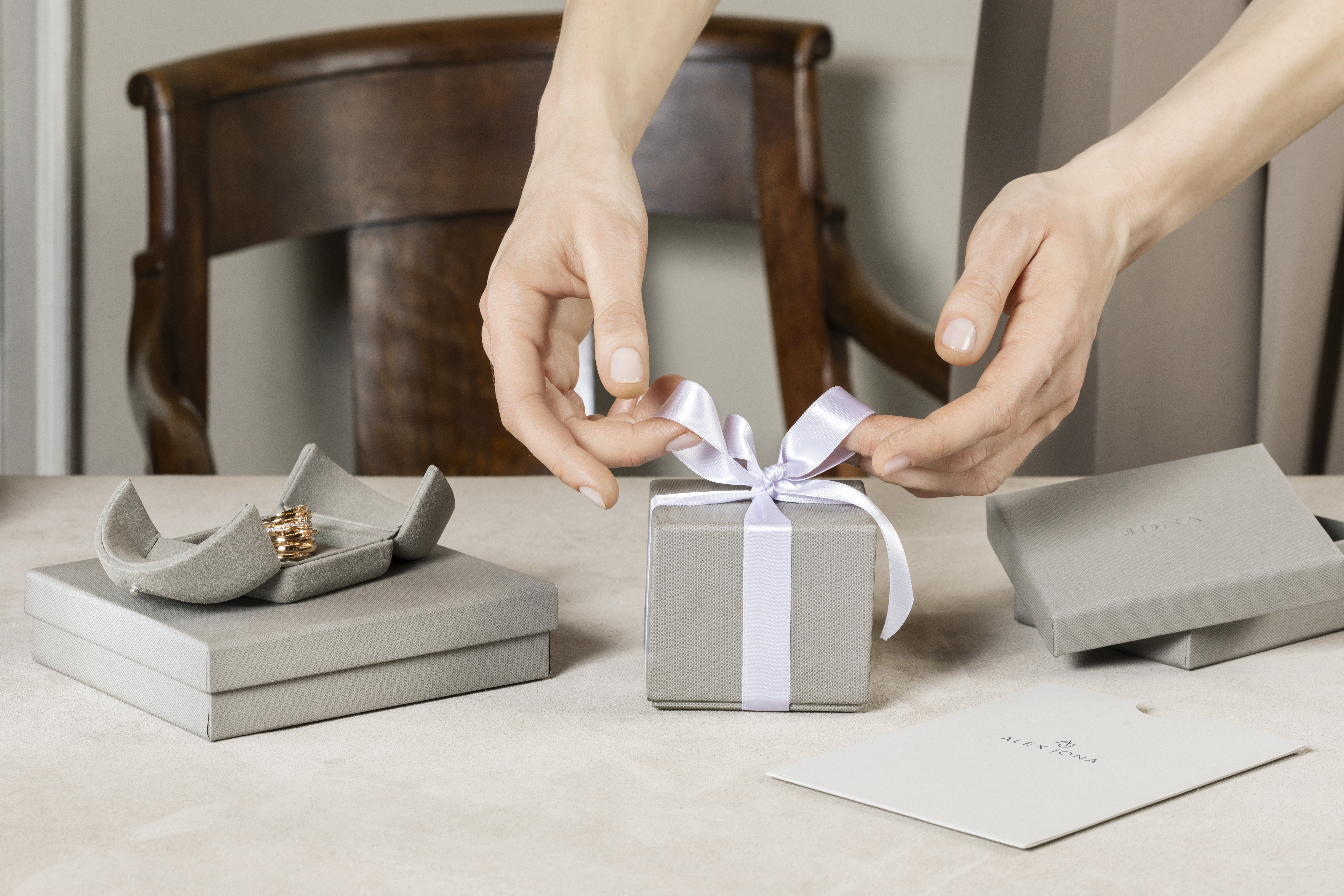 18 Karat Rose Gold
18k (75%) gold is the purest form of gold used for jewelry (pure 100% gold is 24 karats by definition). 18k means that 18 out of the 24 parts that make up the gold are pure gold. The most common hallmark stamps for 18 karat gold are 18K or 750 that indicate 75% gold purity. Rose gold is an alloy also known as pink gold and red gold. Although the names are often used interchangeably, the difference between red, rose, and pink gold is the copper content: the higher the copper content, the stronger the red coloration. 18K red gold means 75% gold and 25% copper. 18K rose gold means 75% gold, 22.25% copper and 2.75% silver. 18K pink gold means 75% gold, 20% copper, 5% silver.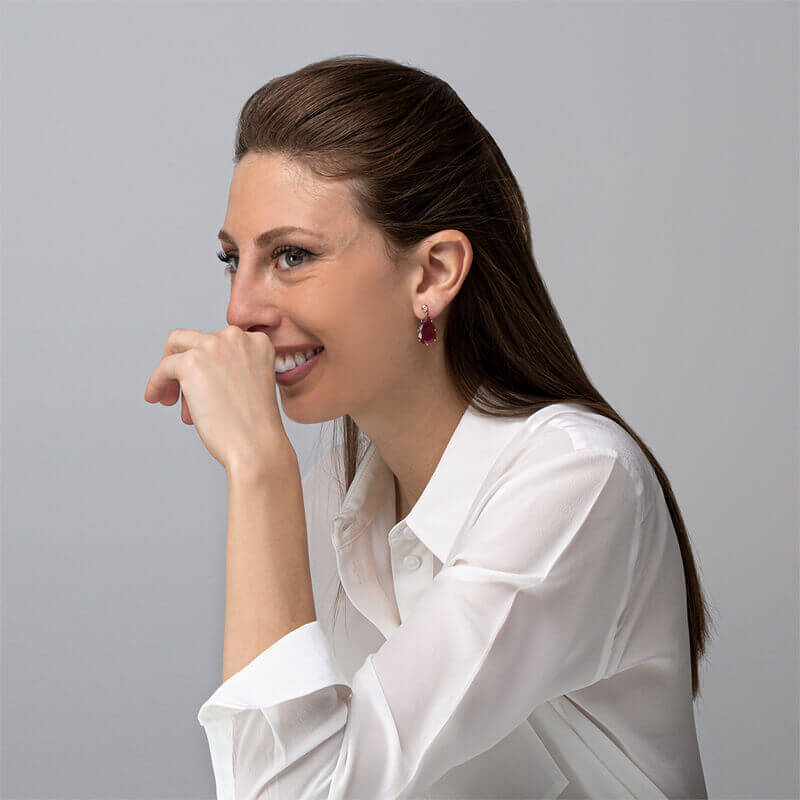 Rubellite Tourmaline
Tourmalines come in a wide variety of exciting colors. In fact, tourmaline has one of the widest color ranges of any gem species, occurring in various shades of virtually every hue. Single color tourmalines are rare as most crystals have more than one shade. Tourmaline can be dichroic, meaning some stones appear to change color when angled. Tourmaline is durable, rating a 7 to 7.5 on the Mohs Scale. Rubellite is a name for pink, red, purplish red, orangy red, or brownish red tourmaline, although some in the trade argue that the term shouldn't apply to pink tourmaline.
Brown Diamond
Sophisticated and down-to-earth, Brown diamonds range from light to fancy, deep and dark often accompanied by a touch of orange, yellow and even pink, with names like Chocolate Brown, Cognac and Champagne – brown diamonds are simply enchanting.Champagne diamonds, the most famous shades of browns, combine light yellow or pink along with the brown. Next follows the chocolate brown diamond shade which refers to the pure dark brown diamonds. Cognac diamonds feature a secondary tone of orange.