Enjoy complimentary shipping on all orders
https://www.alex-jona.com/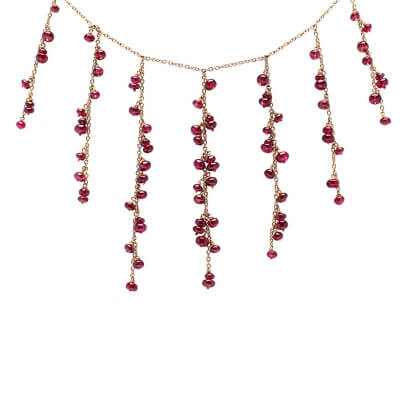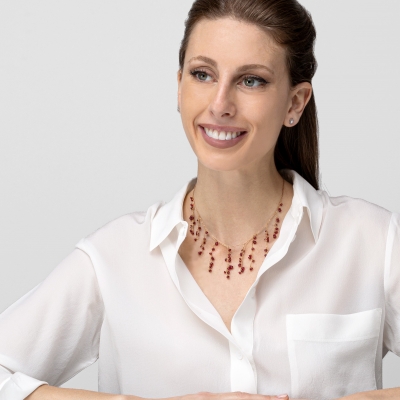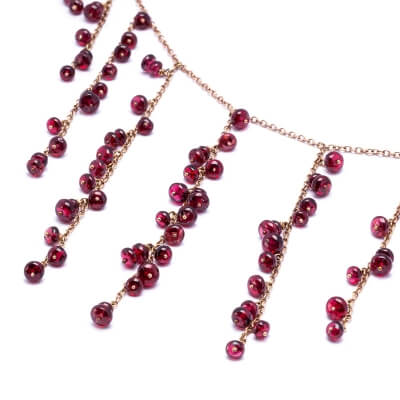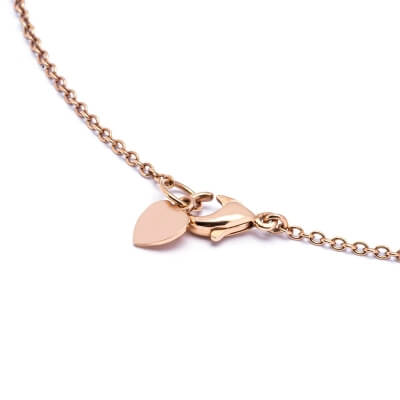 Bollicine Necklace
This 18 karat rose gold chain necklace, features 34.30 carats of Burmese Red Spinel cabochon beads.  
Dimensions
Width: 2.75 in. (69.85 mm)
Length: 18.11 in. (460 mm)
Gemstones
Burmese Red Spinel: weight 34.30 carats in total, round cut
Weight: 9.19 gr
This one-of-a-kind piece has been hand manufactured by trusted and highly qualified craftsmen according to the best Italian goldsmith tradition using the latest technology. Alex Jona hallmark 404TO guarantees the origin of the product and the precious metal content is confirmed by the official gold hallmarks.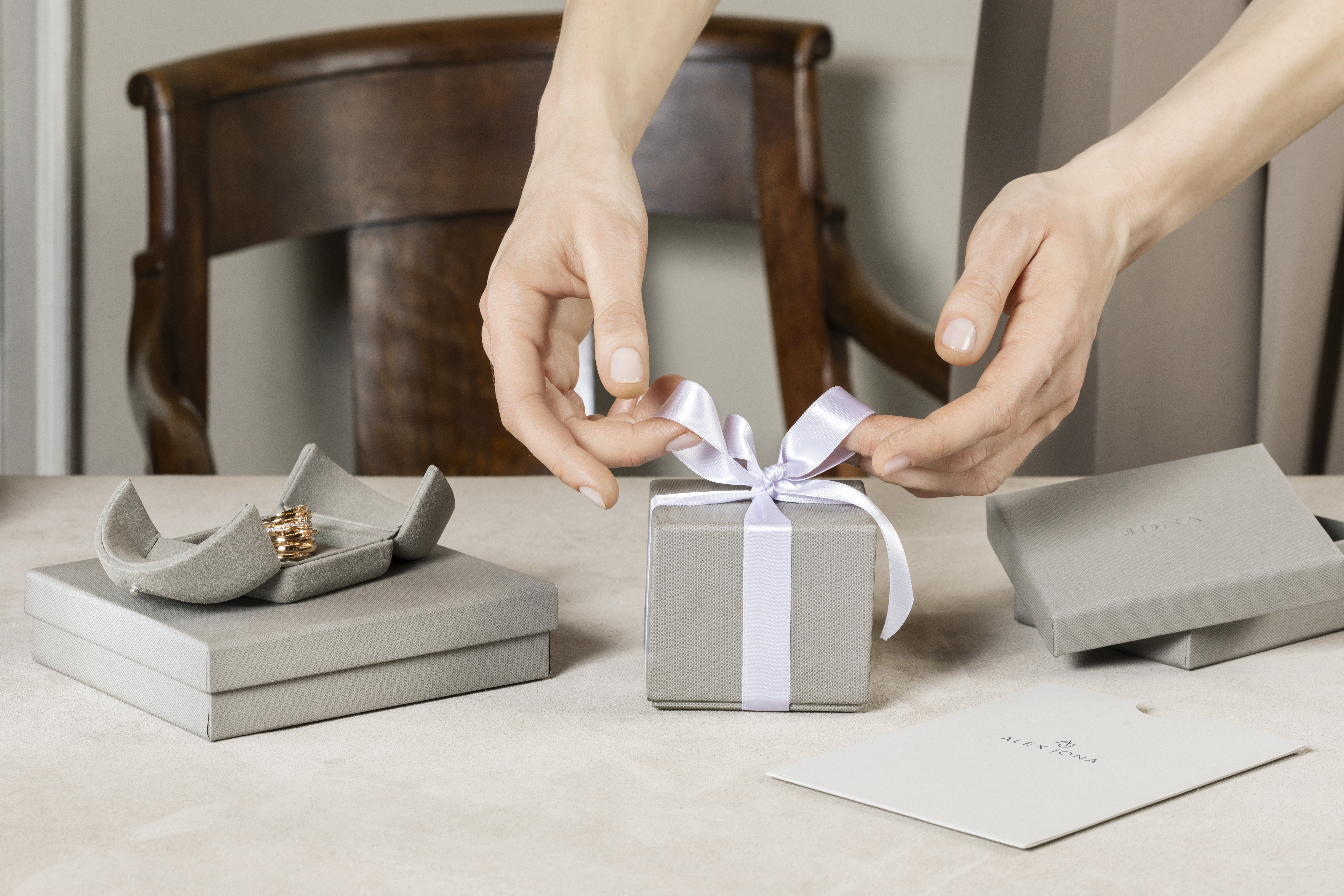 18 Karat Rose Gold
18k (75%) gold is the purest form of gold used for jewelry (pure 100% gold is 24 karats by definition). 18k means that 18 out of the 24 parts that make up the gold are pure gold. The most common hallmark stamps for 18 karat gold are 18K or 750 that indicate 75% gold purity. Rose gold is an alloy also known as pink gold and red gold. Although the names are often used interchangeably, the difference between red, rose, and pink gold is the copper content: the higher the copper content, the stronger the red coloration. 18K red gold means 75% gold and 25% copper. 18K rose gold means 75% gold, 22.25% copper and 2.75% silver. 18K pink gold means 75% gold, 20% copper, 5% silver.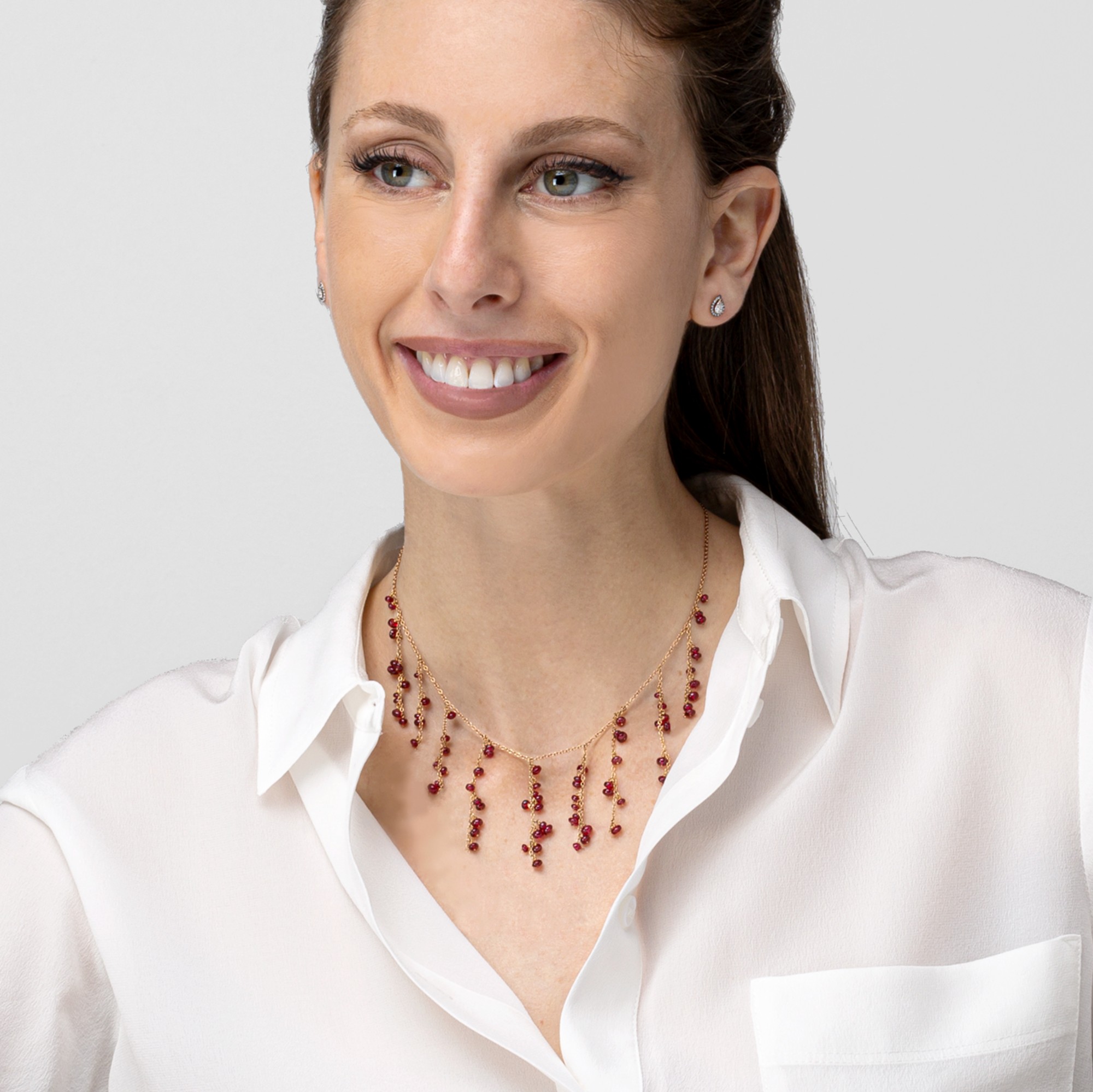 Red Spinel
A mineral species belonging to the spinel group of minerals. Spinel comes in many colors, usually various shades of red, blue, green, yellow, brown or black. It has a 7.5-8.0 rating on the Mohs hardness scale. Red spinel ranges from orangy red to purplish red, with pure red to slightly purplish red hues of medium to medium-dark tone considered the finest of all. Until recently, spinel was an underappreciated gem with little consumer recognition. Increasing demand for ruby alternatives rekindled appreciation for spinel's rich red color and history. In ancient times, southeast Asia's mines yielded exceptional large spinel crystals, which became the treasured property of kings and emperors, often passing through many hands as spoils of war. 
Spinel was recently added as an August birthstone, sharing this month with peridot and sardonyx. It has long been mistaken for ruby by emperors and monarchs. 
Many of the famous "rubies" of history were actually spinels.