Enjoy complimentary shipping on all orders
https://www.alex-jona.com/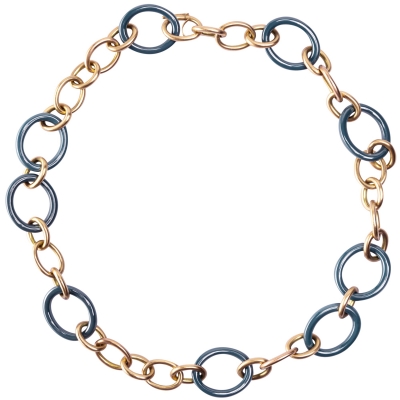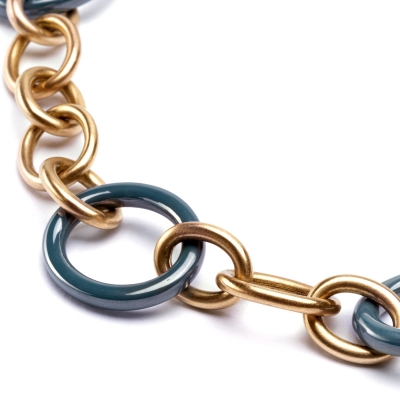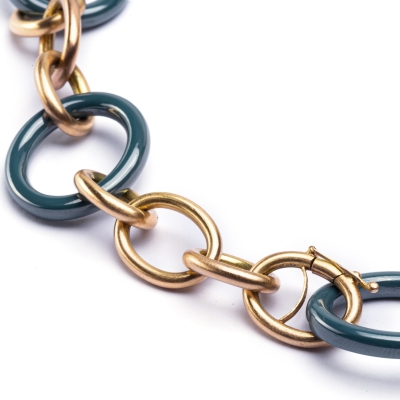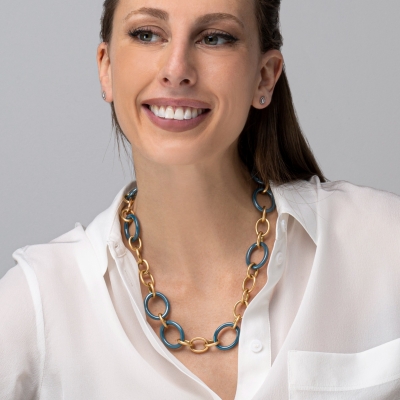 High-Tech Ceramic Brushed Yellow Gold Link Necklace
Alex Jona design collection, hand crafted in Italy, 18 karat shiny brushed rose gold chain necklace alternated by blue jeans high-tech ceramic links.
Details
Metal: 18k yellow gold 
Weight: 48 gr
Dimensions
Height: 0.95 in. (24 mm)
Length: 21.46 in. (545 mm)
This piece has been hand manufactured by trusted and highly qualified craftsmen according to the best Italian goldsmith tradition using the latest technology. Alex Jona hallmark 404TO guarantees the origin of the product and the precious metal content is confirmed by the official gold hallmarks.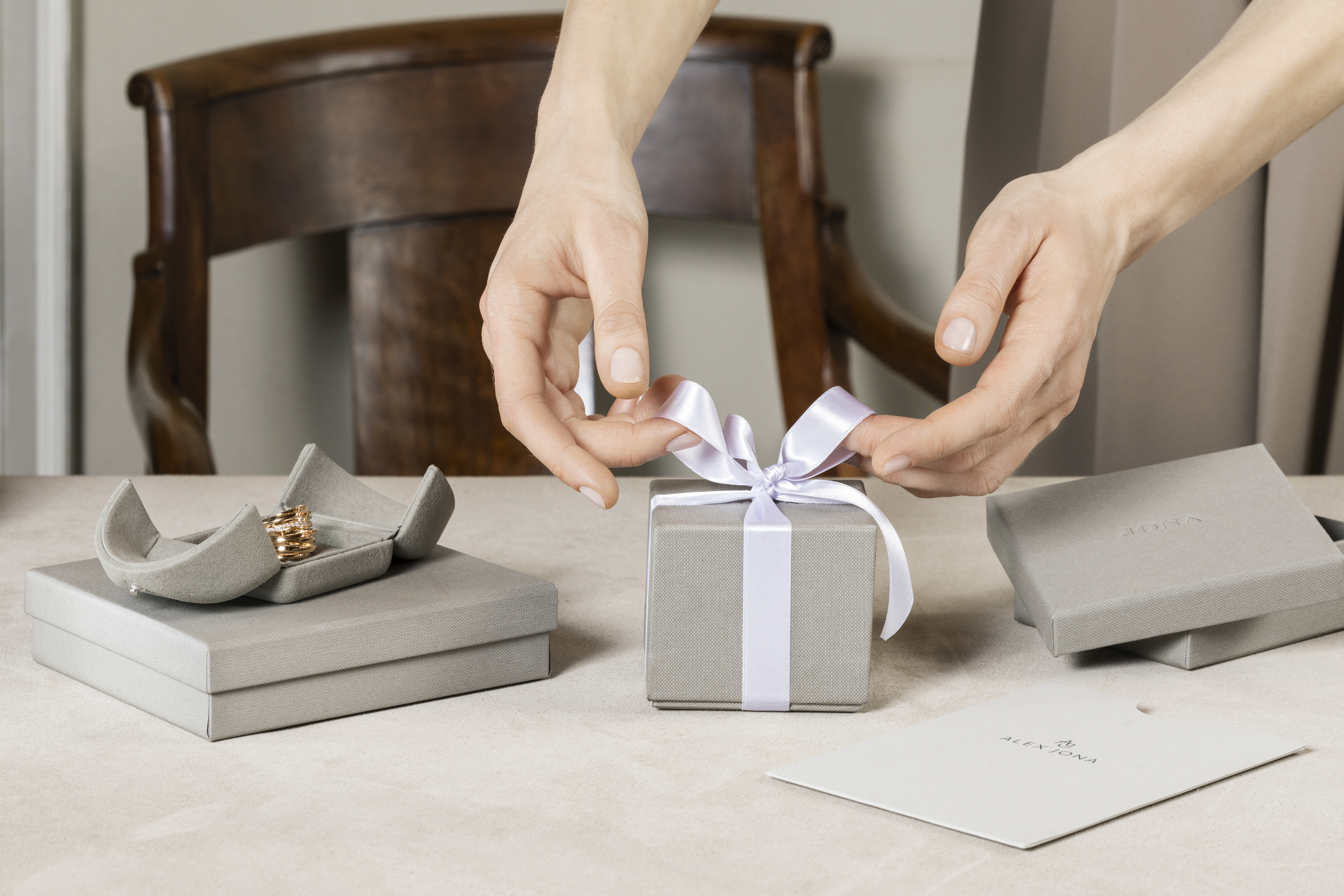 18 Karat Yellow Gold
18k (75%) gold is the purest form of gold used for jewelry (pure 100% gold is 24 karats by definition). 18k means that 18 out of the 24 parts that make up the gold are pure gold. The most common hallmark stamps for 18 karat gold are 18K or 750 that indicate 75% gold purity. 18k yellow gold is an alloy made up of 75% pure gold and 25% alloy (12.5% copper, 12.5% silver).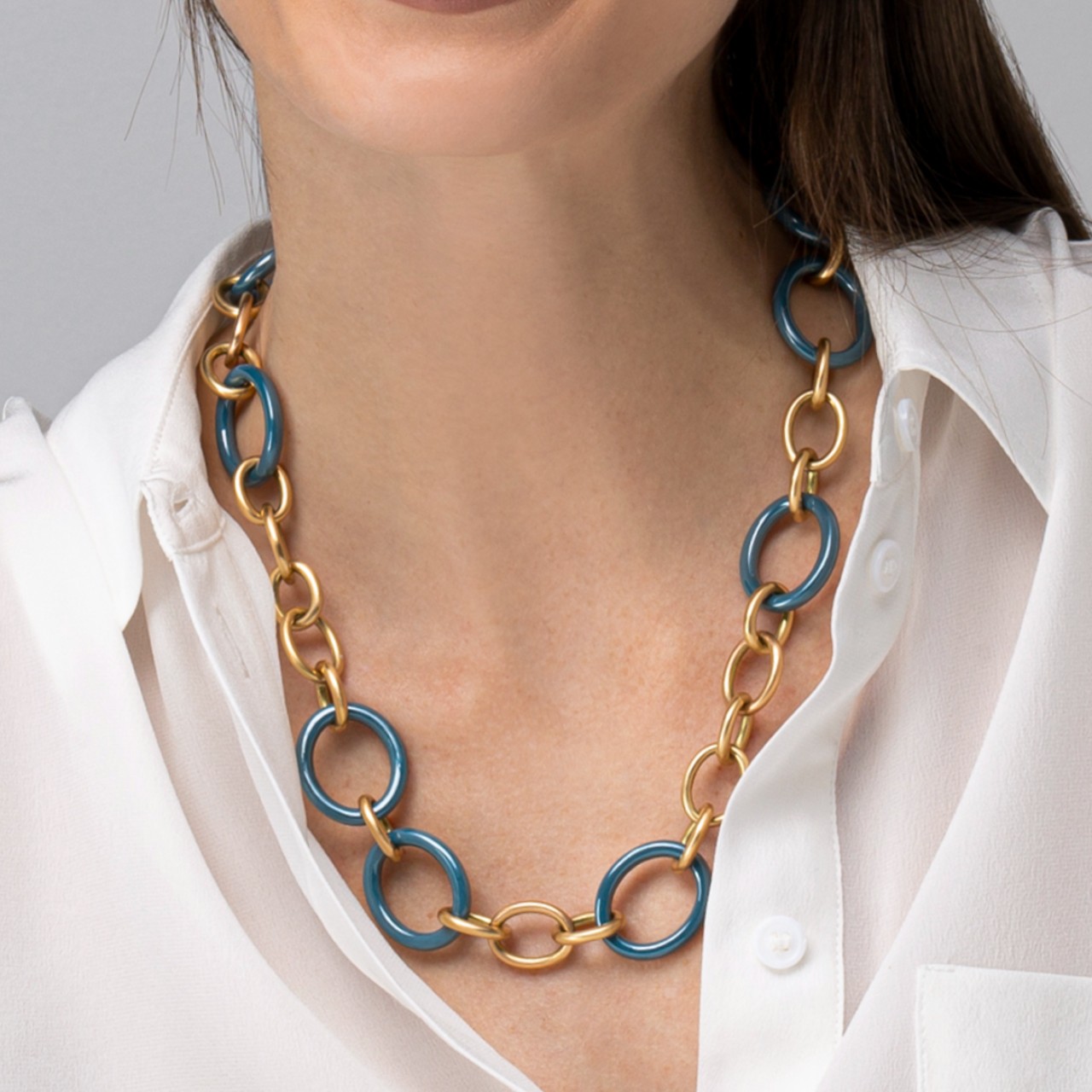 Hi-Tech Ceramic
With a hardness approaching that of diamond, high-tech ceramic is a highly scratch-resistant material. Light and biocompatible, it is extremely skin friendly and pleasant to wear.