Enjoy complimentary shipping on all orders
https://www.alex-jona.com/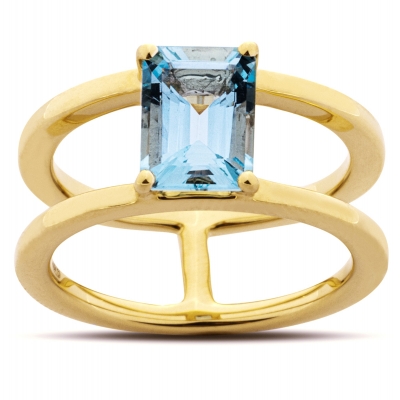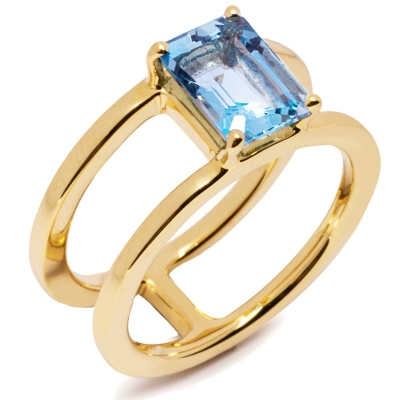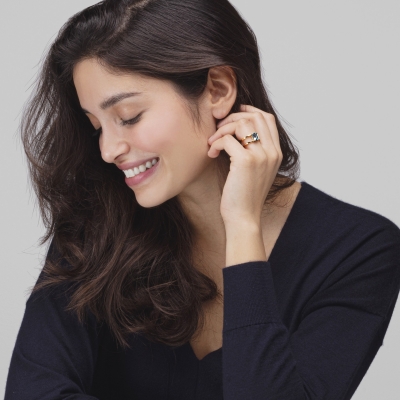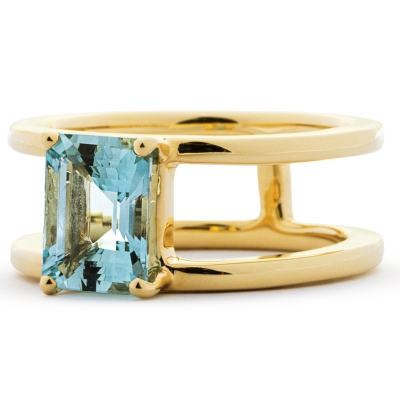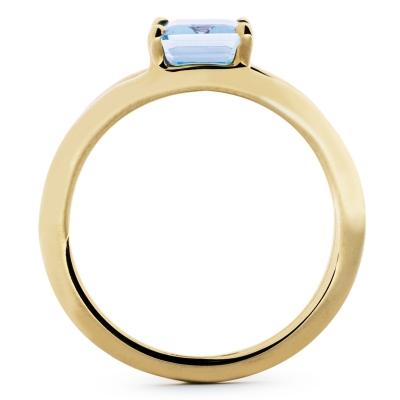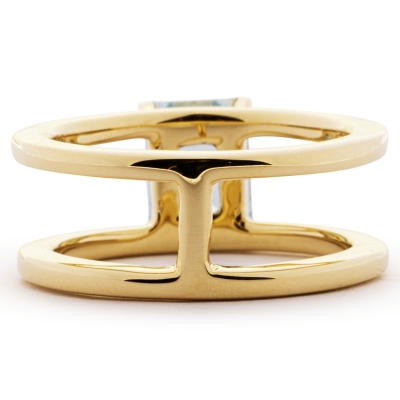 D'Este Ring
This minimalist open band ring is crafted from 18-karat yellow gold and is set with an emerald cut aquamarine weighing 1.53 carats which gives it a special gleam.
This piece has been hand manufactured by trusted and highly qualified craftsmen according to the best Italian goldsmith tradition using the latest technology. Alex Jona hallmark 404TO guarantees the origin of the product and the precious metal content is confirmed by the official gold hallmarks. All diamonds used are purchased from legitimate sources and conflict free. Only diamonds of the highest quality standard in terms of Clarity, Color and Cut are used.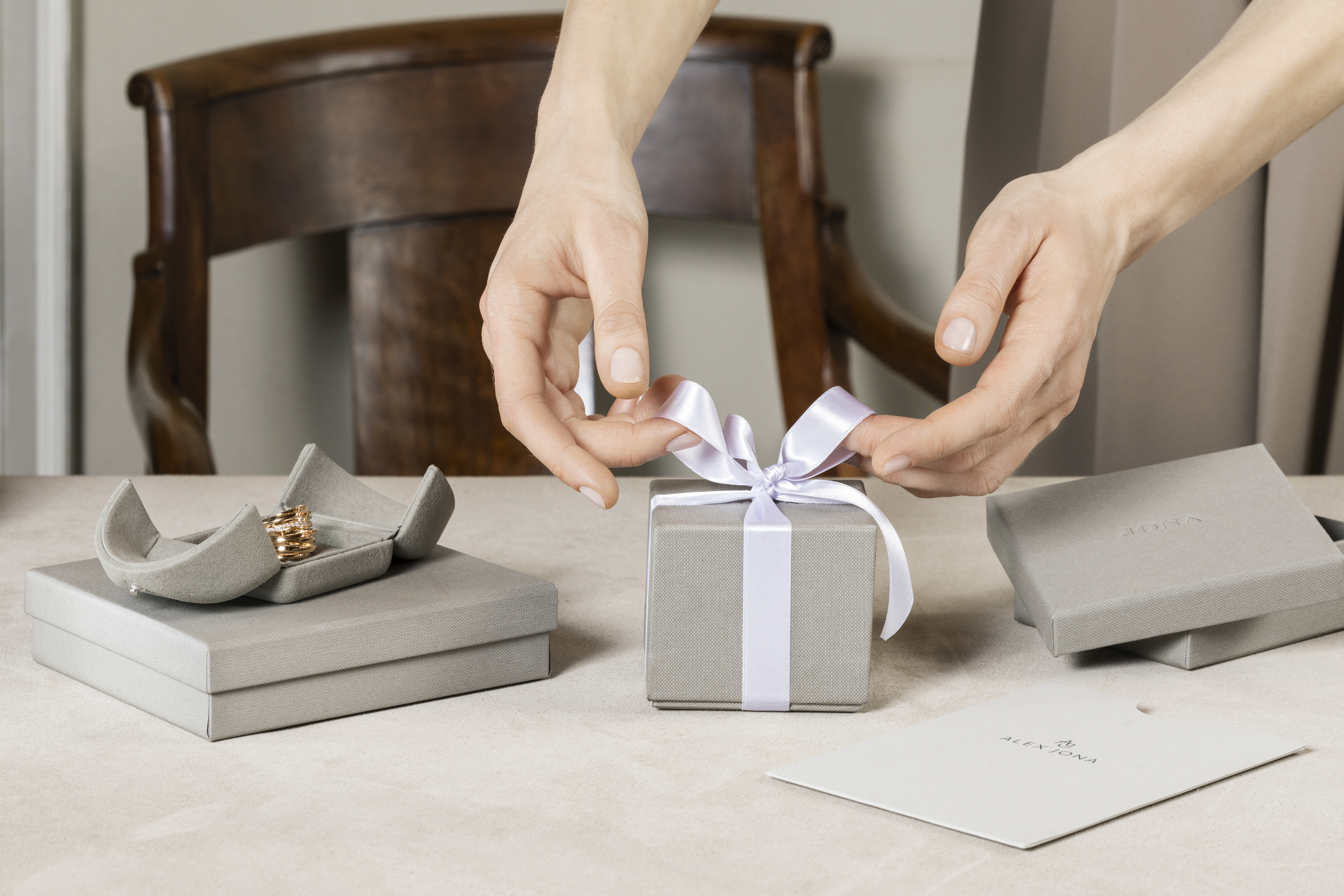 18 Karat Yellow Gold
18k (75%) gold is the purest form of gold used for jewelry (pure 100% gold is 24 karats by definition). 18k means that 18 out of the 24 parts that make up the gold are pure gold. The most common hallmark stamps for 18 karat gold are 18K or 750 that indicate 75% gold purity. 18k yellow gold is an alloy made up of 75% pure gold and 25% alloy (12.5% copper, 12.5% silver).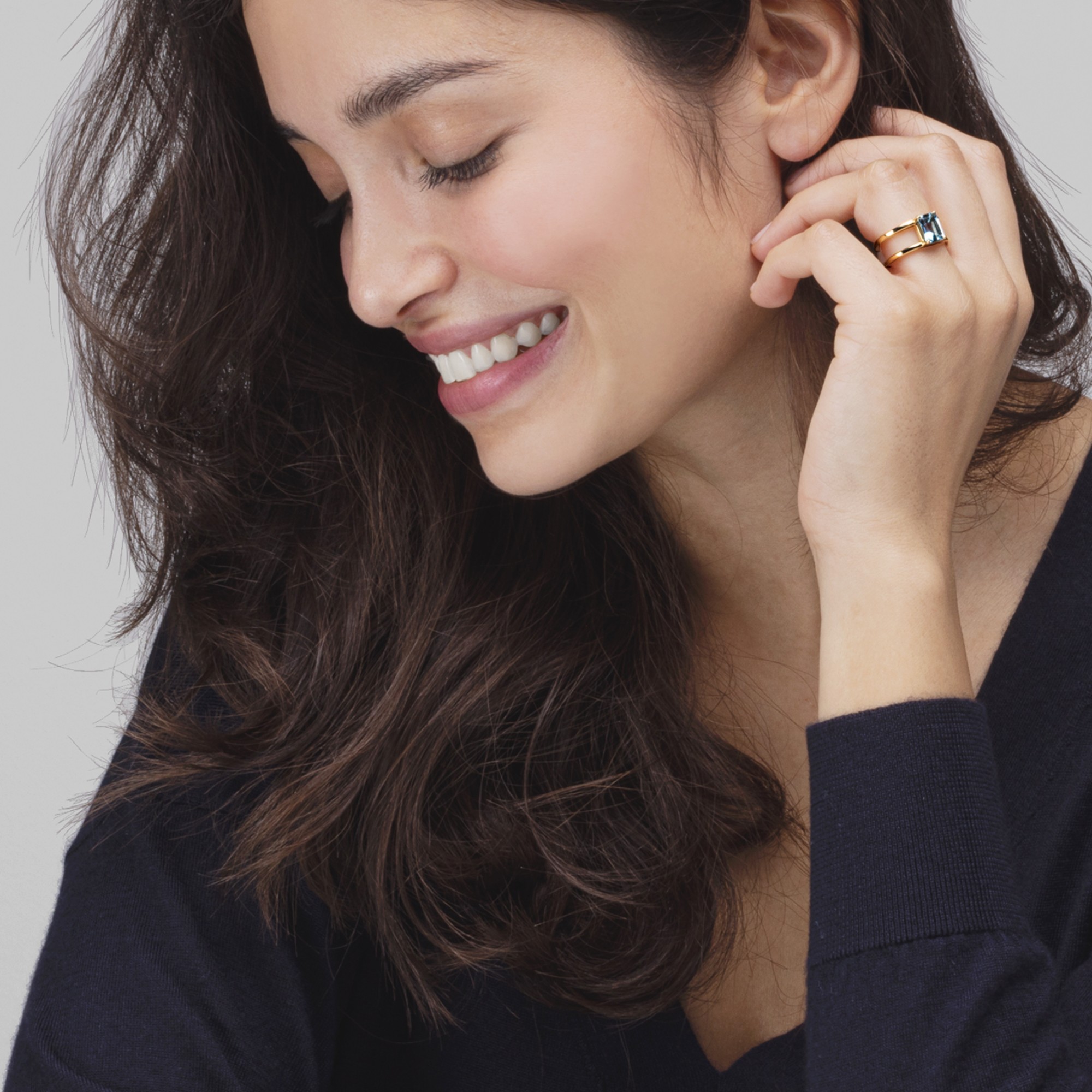 Aquamarine
Aquamarine, like emerald, is a variety of a mineral called beryl. Aquamarine is a blue or cyan variety of beryl and occurs at most localities which yield ordinary beryl. Aquamarine is most often light in tone and ranges from greenish blue to blue-green. The color is usually more intense in larger stones, and darker blue stones are very valuable. The serenely colored aquamarine invokes the tranquility of its namesake, the sea. In fact, the name "aquamarine" is derived from the Latin word aqua, meaning water, and marina, meaning the sea. This gemstone is mined mainly in Brazil, but it is also found in Nigeria, Madagascar, Zambia, Pakistan, and Mozambique. The ancient Romans believed that aquamarine would protect against any dangers while travelling at sea, and that it provided energy and cured laziness. Large gemstones have been found all over the world, including one gemstone found in Brazil that weighed over 240 pounds. Aquamarine grows in large, six-sided crystals that can be up to a foot long. This makes it a great gemstone to be cut and polished in larger carats for bold statement jewelry pieces. Not only is aquamarine one of the March birthstones, it's also used to celebrate 19th wedding anniversaries. It's a beautiful gemstone with little or no yellow in it, so it looks great in many settings with different colored metals and gemstones.