Enjoy complimentary shipping on all orders
https://www.alex-jona.com/
Tartan Cufflinks
Double element cufflinks in rhodium-plated sterling silver, with lapis lazuli and blue quartz inlay.
Details
Metal: 925 /°°° Sterling Silver
Dimensions
Depth: 0.10 in. (2.54 mm)
Diameter: 0.59 in. (14.99 mm)
Gemstones
Chalcedony
Onyx
Lapis Lazuli
Sterling Silver
Sterling Silver is an alloy, or combination of metal types. Unlike pure silver, which contains 99.9% elemental silver (Ag), sterling silver (925) contains one or more additional metals that add strength to the otherwise delicate material. Pure silver is naturally very soft, and would easily bend or break if used for jewelry without being blended with a stronger metal. The most common hallmark stamps for Sterling Silver are 925 or 925/°°° that indicate 92.5% silver purity.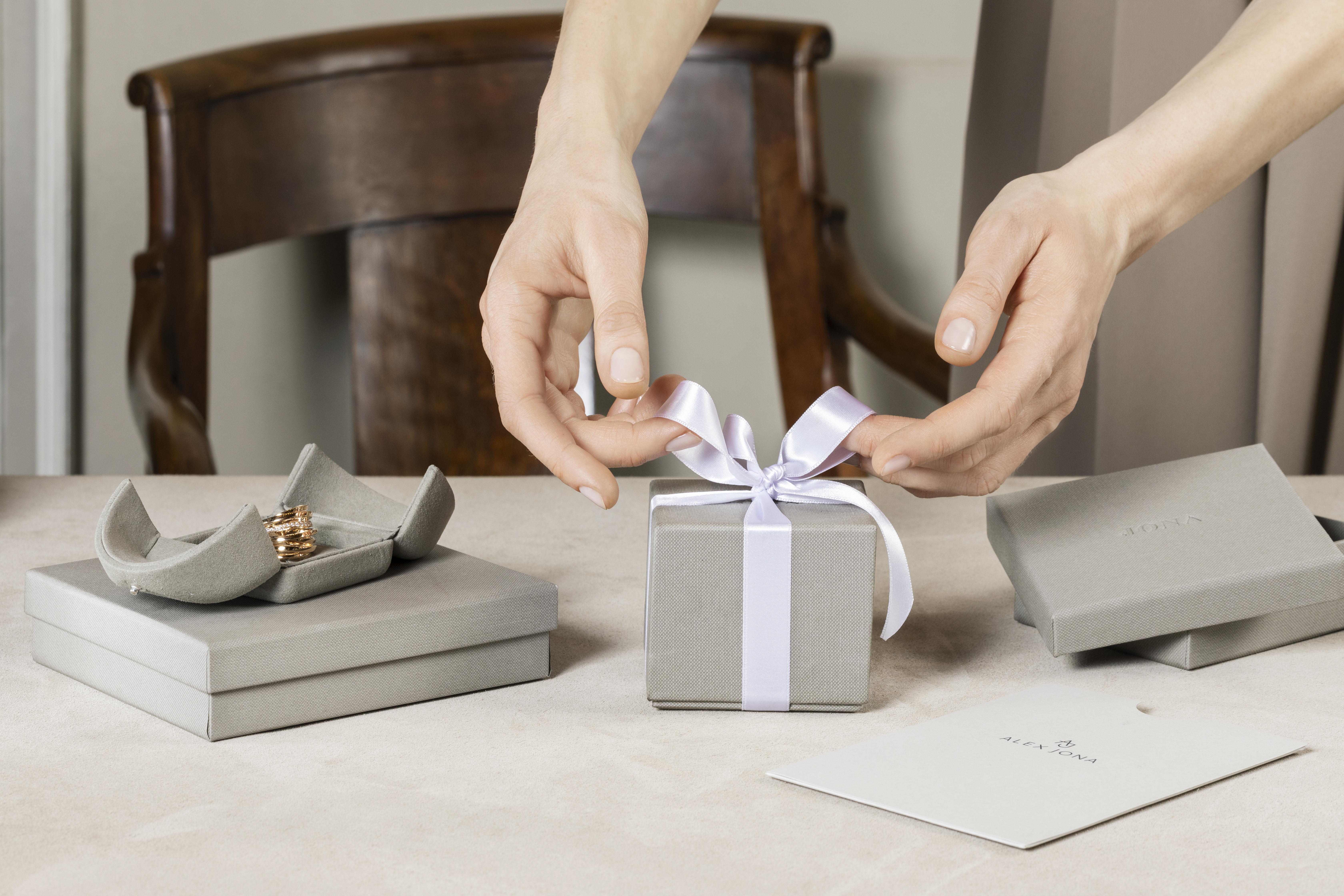 Rhodium Plating
Rhodium comes from the platinum family and is a noble and durable metal which features a bright white color. Rhodium plating is used on silver, gold and copper gives an off-white color, creating a bright mirror-like finish. More benefits of rhodium plating include enhanced brightness, scratch and tarnishing resistance. It is also hypoallergenic and nickel-free.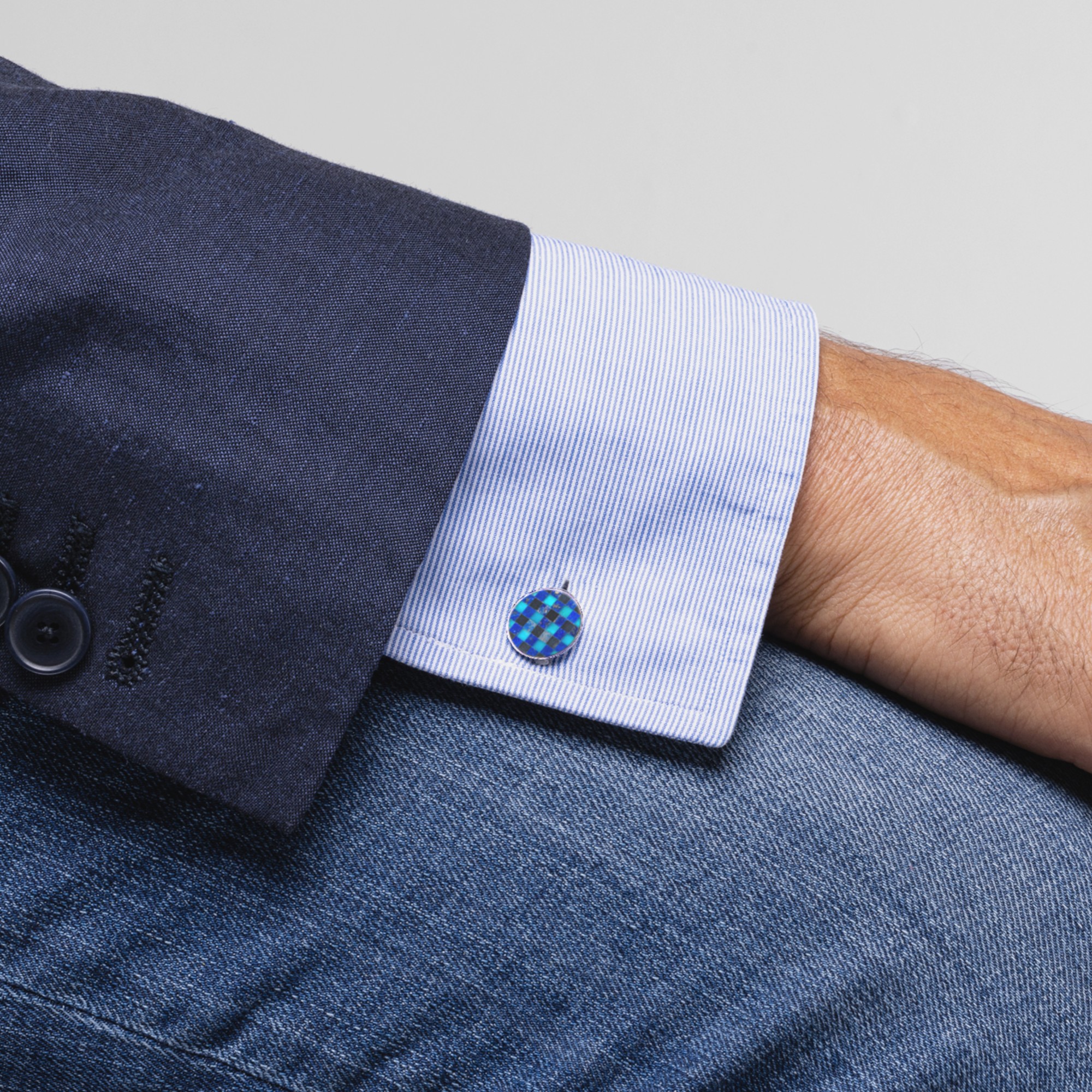 Chalcedony
A subgroup of quartz composed of silica with minute crystals of quartz and morganite that is translucent or milky in appearance. Found worldwide and in a huge range of color, specific varieties of chalcedony gemstones are identified and named according to their color. The term "chalcedony" when it is applied to a specific gem, implies the light blue variety. Chalcedony is said to improve vitality and health, promote generosity, and alleviate sadness or bad dreams.
Onyx
A finely textured quartz mineral or chalcedony. Generally thought of as being solid black, onyx actually ranges in color from white to black and may display white bands or ribbons. With a rating of 6.5 to 7 on the Mohs Scale, it is an excellent stone for carving and is often used in cameos. As the Mystical birthstone for December.
Lapis Lazuli
Lapis lazuli, or lapis for short, means "heaven stone/ sky stone" and is a deep-blue metamorphic rock used as a semi-precious stone that has been prized since antiquity for its intense color. Mines in northeast Afghanistan continue to be a major source of lapis lazuli.