Enjoy complimentary shipping on all orders
https://www.alex-jona.com/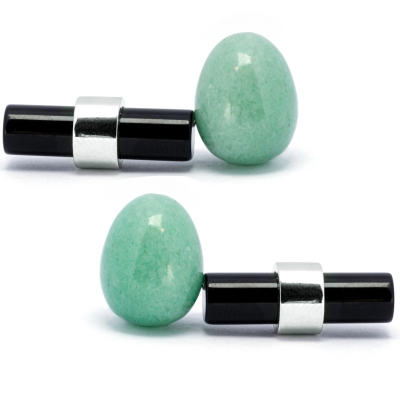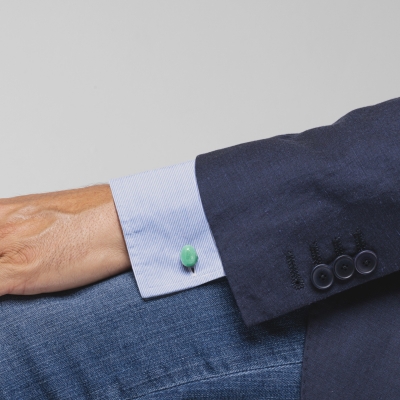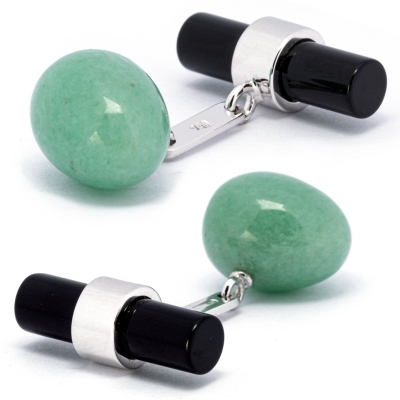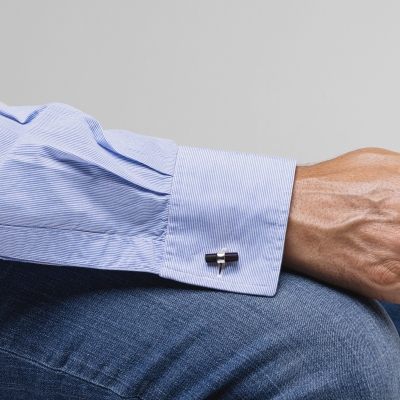 Egg Cufflinks
Cufflinks in 18-karat white gold with aventurine eggs and onyx cylindrical bars.
Dimensions
Cylinder: 0.75 in. L x 0.2 in. D - 20 mm. L x 5 mm. D
Egg: 0.53 in L x 0.42 in W - 13.51 mm L x 10 mm W
Weight: 9.4 gr
This piece has been hand manufactured by trusted and highly qualified craftsmen according to the best Italian goldsmith tradition using the latest technology. Alex Jona hallmark 404TO guarantees the origin of the product and the precious metal content is confirmed by the official gold hallmarks.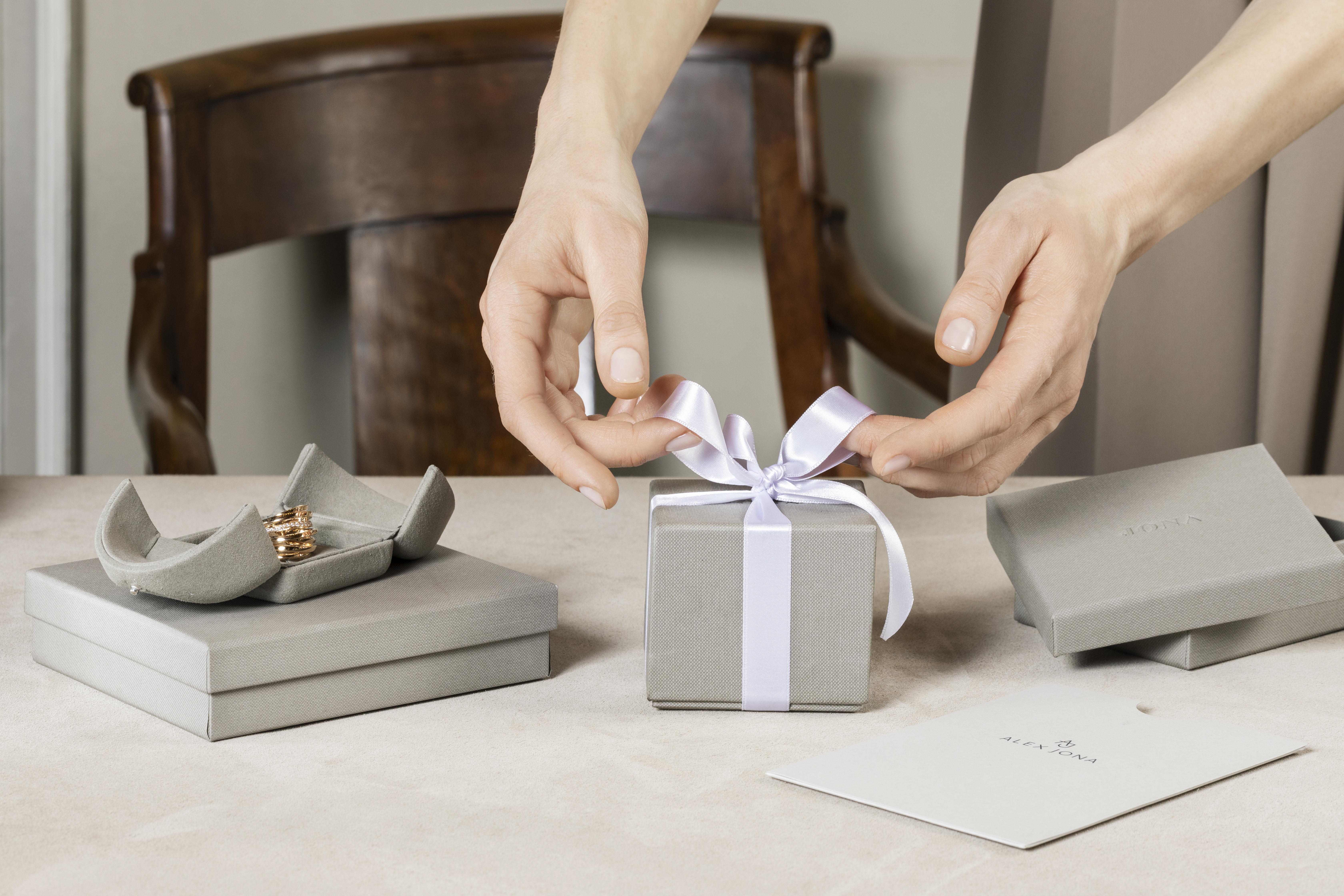 18 Karat White Gold
18k (75%) gold is the purest form of gold used for jewelry (pure 100% gold is 24 karats by definition). 18k means that 18 out of the 24 parts that make up the gold are pure gold. 18k white gold is an alloy made up of 75% pure gold and 25% palladium.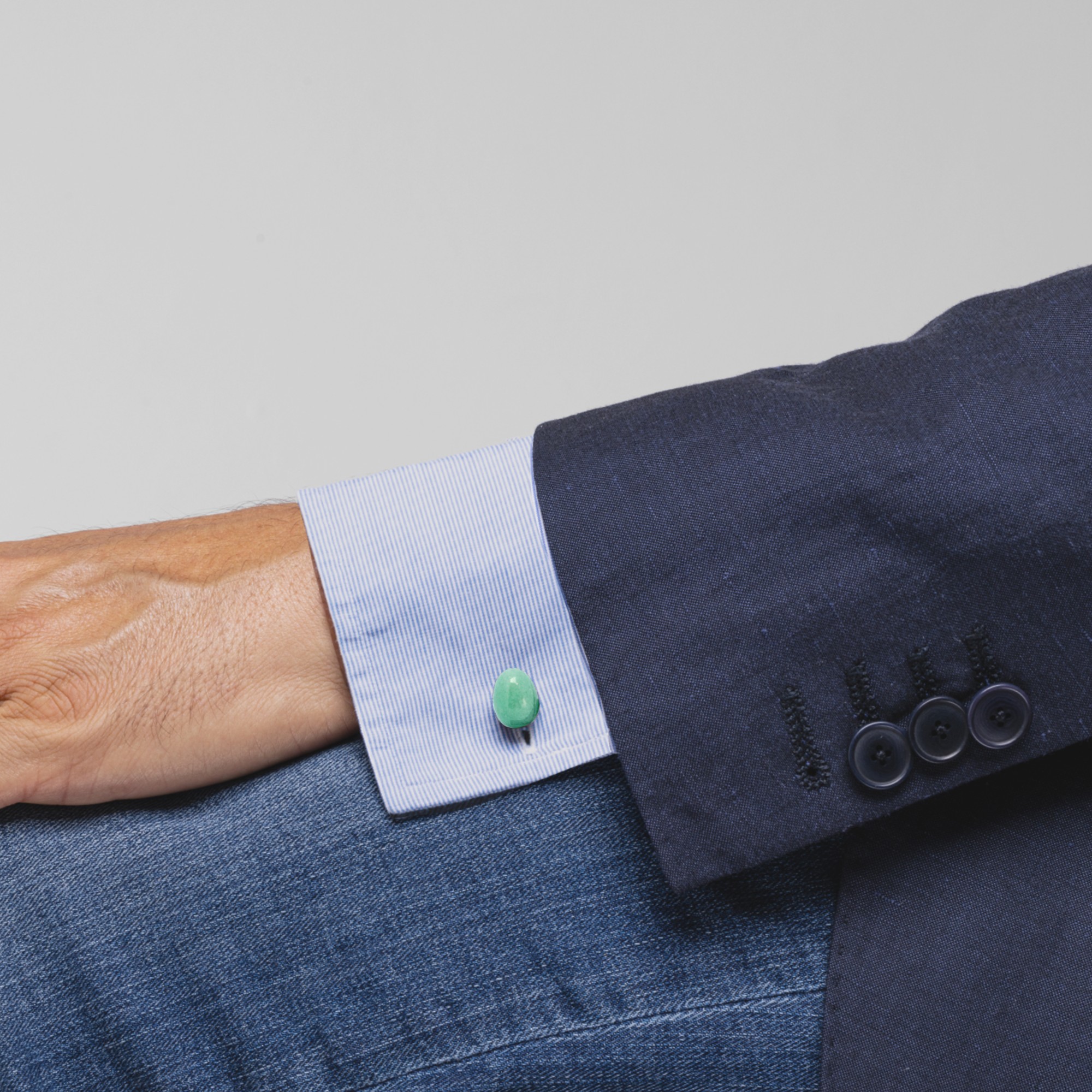 Onyx
A finely textured quartz mineral or chalcedony. Generally thought of as being solid black, onyx actually ranges in color from white to black and may display white bands or ribbons. With a rating of 6.5 to 7 on the Mohs Scale, it is an excellent stone for carving and is often used in cameos. As the Mystical birthstone for December.