Enjoy complimentary shipping on all orders
https://www.alex-jona.com/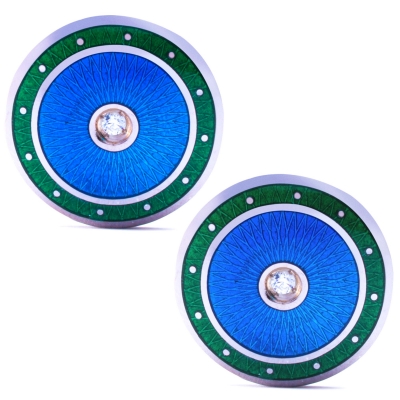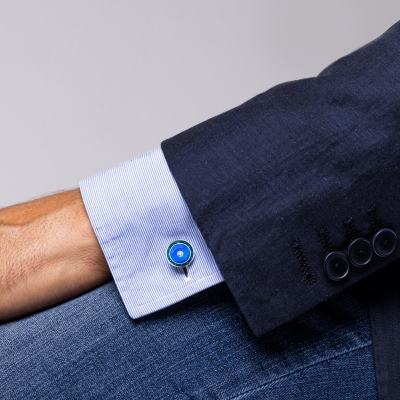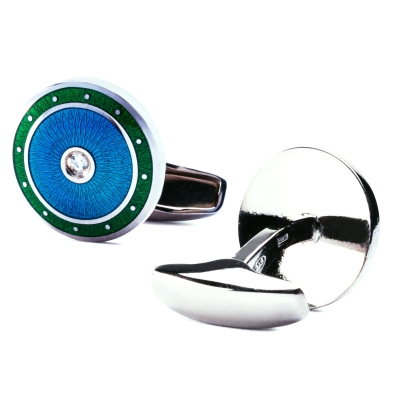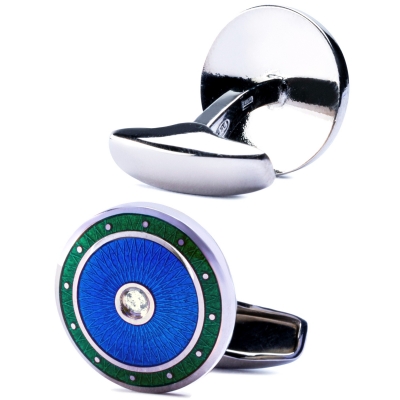 Emanuele Cufflinks
These round slightly domed cufflinks are made from sterling silver with hand enamelled blue and green transparent vitreous enamel. At the center they are enhanced by two white diamonds weighing 0.02 carats in total. They feature a T-Bar fastening, aiding in easy use and confidence that they'll stay secured to your shirt.
Sterling Silver
Sterling Silver is an alloy, or combination of metal types. Unlike pure silver, which contains 99.9% elemental silver (Ag), sterling silver (925) contains one or more additional metals that add strength to the otherwise delicate material. Pure silver is naturally very soft, and would easily bend or break if used for jewelry without being blended with a stronger metal. The most common hallmark stamps for Sterling Silver are 925 or 925/°°° that indicate 92.5% silver purity.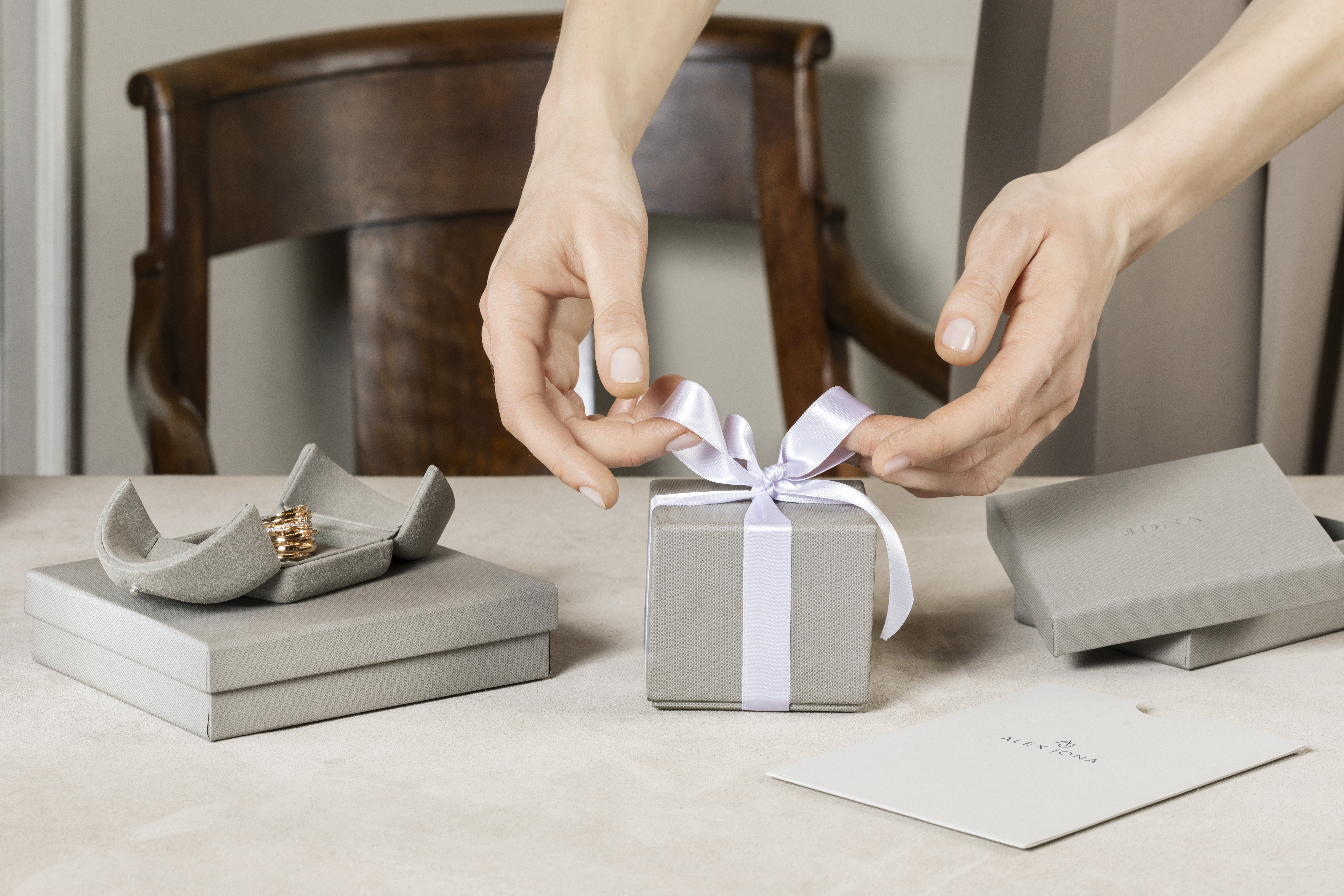 Rhodium Plating
Rhodium comes from the platinum family and is a noble and durable metal which features a bright white color. Rhodium plating is used on silver, gold and copper gives an off-white color, creating a bright mirror-like finish. More benefits of rhodium plating include enhanced brightness, scratch and tarnishing resistance. It is also hypoallergenic and nickel-free.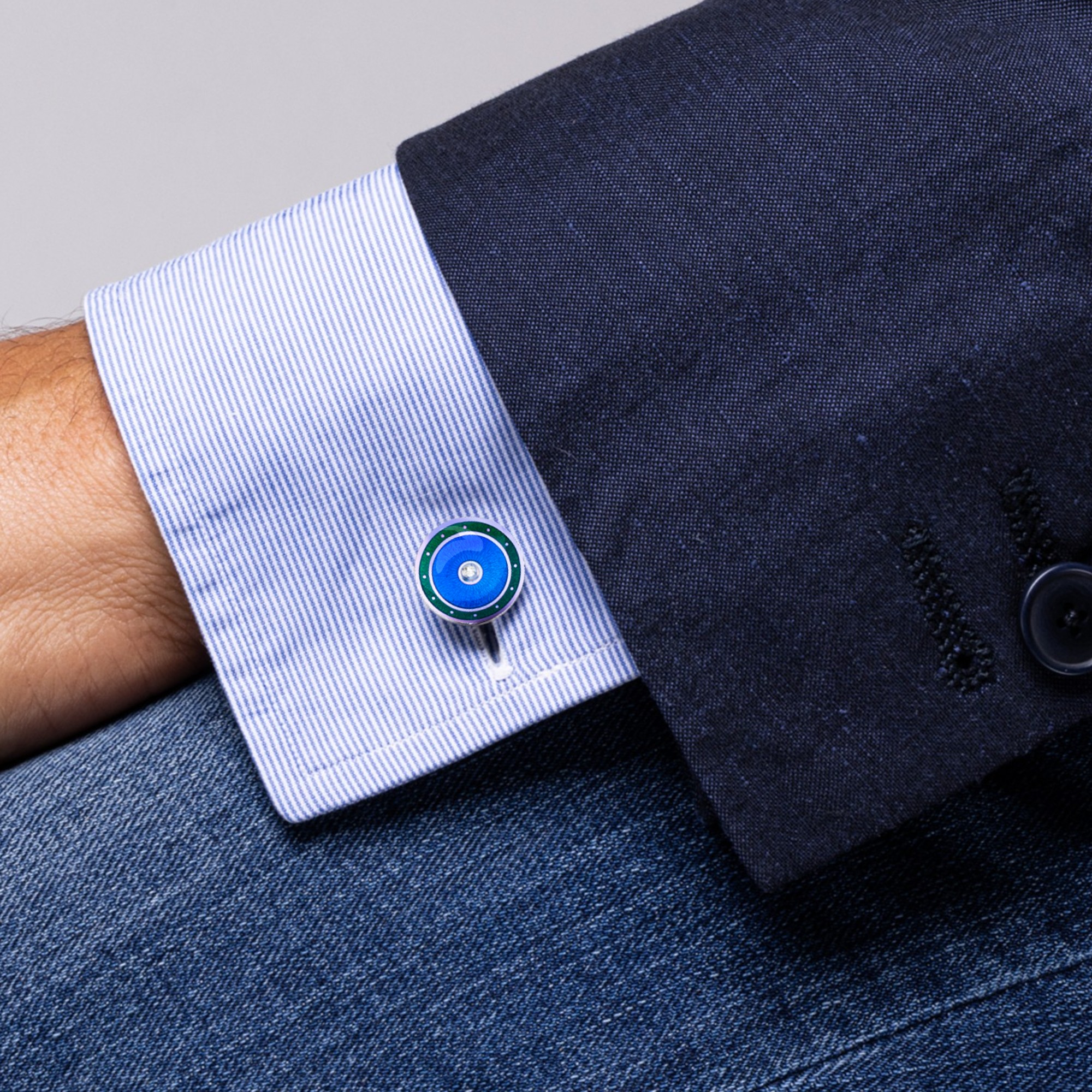 Diamond
Diamonds are a form of the element carbon with a crystal structure. Diamond's great hardness relative to other materials has been known since antiquity, and is the source of its name derived from the ancient Greek ἀδάμας that means "unbreakable". Diamonds are the hardest natural substance on earth and rate a 10 on the Mohs Hardness Scale. Diamond is also known as April's birthstone. They are thought to be first recognized and mined in India many centuries ago.Four characteristics, known informally as the "Four Cs", are now commonly used as the basic descriptors of diamonds: Carat, Clarity, Color and Cut.This system was developed by GIA (Gemological Institute of America), one of the major gemological associations internationally recognized to evaluate diamond characteristics.The carat weight measures the mass of a diamond and the clarity is a measure of internal defects of a diamond called inclusions. GIA's D-to-Z diamond color-grading system measures the degree of colorlessness: the finest quality as per color grading is totally colorless, which is graded as D color diamond across the globe, meaning it is absolutely free from any color. Last, the cut of a diamond describes the quality of workmanship and the angles to which a diamond is cut.