Enjoy complimentary shipping on all orders
https://www.alex-jona.com/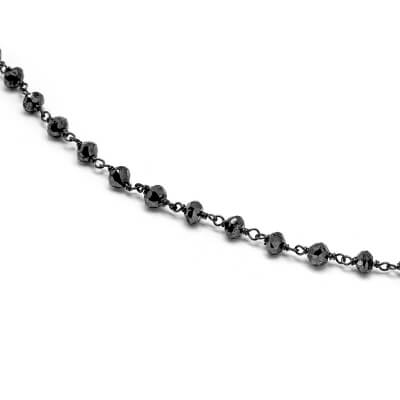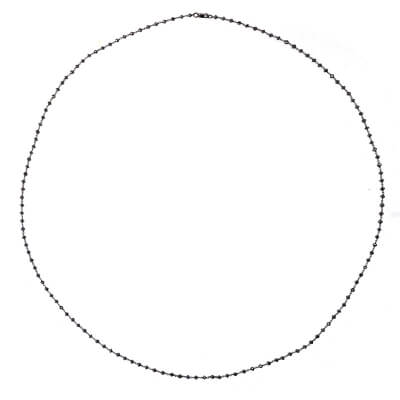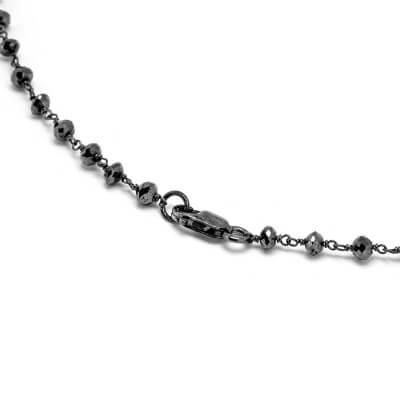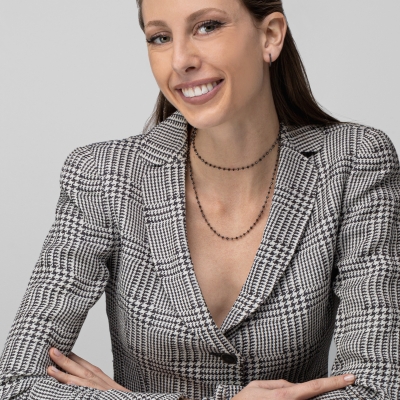 Alex Jona Briolette-Cut Black Diamond 18 Karat White Gold Link Chain Necklace
Alex Jona design collection, hand crafted in Italy, 18 karat white gold necklace with black rhodium, with briolette cut black diamonds weighing 61.3 carats.
Dimensions
Depth: 0.12 in. (3.05 mm)
Length: 47 in. (1193.8 mm)
Gemstones
Black diamond: weight 6.13 carats in total, briolette cut.
Weight: 12.3  gr
This piece has been hand manufactured by trusted and highly qualified craftsmen according to the best Italian goldsmith tradition using the latest technology. Alex Jona hallmark 404TO guarantees the origin of the product and the precious metal content is confirmed by the official gold hallmarks. All diamonds used are purchased from legitimate sources and conflict free. Only diamonds of the highest quality standard in terms of Clarity, Color and Cut are used.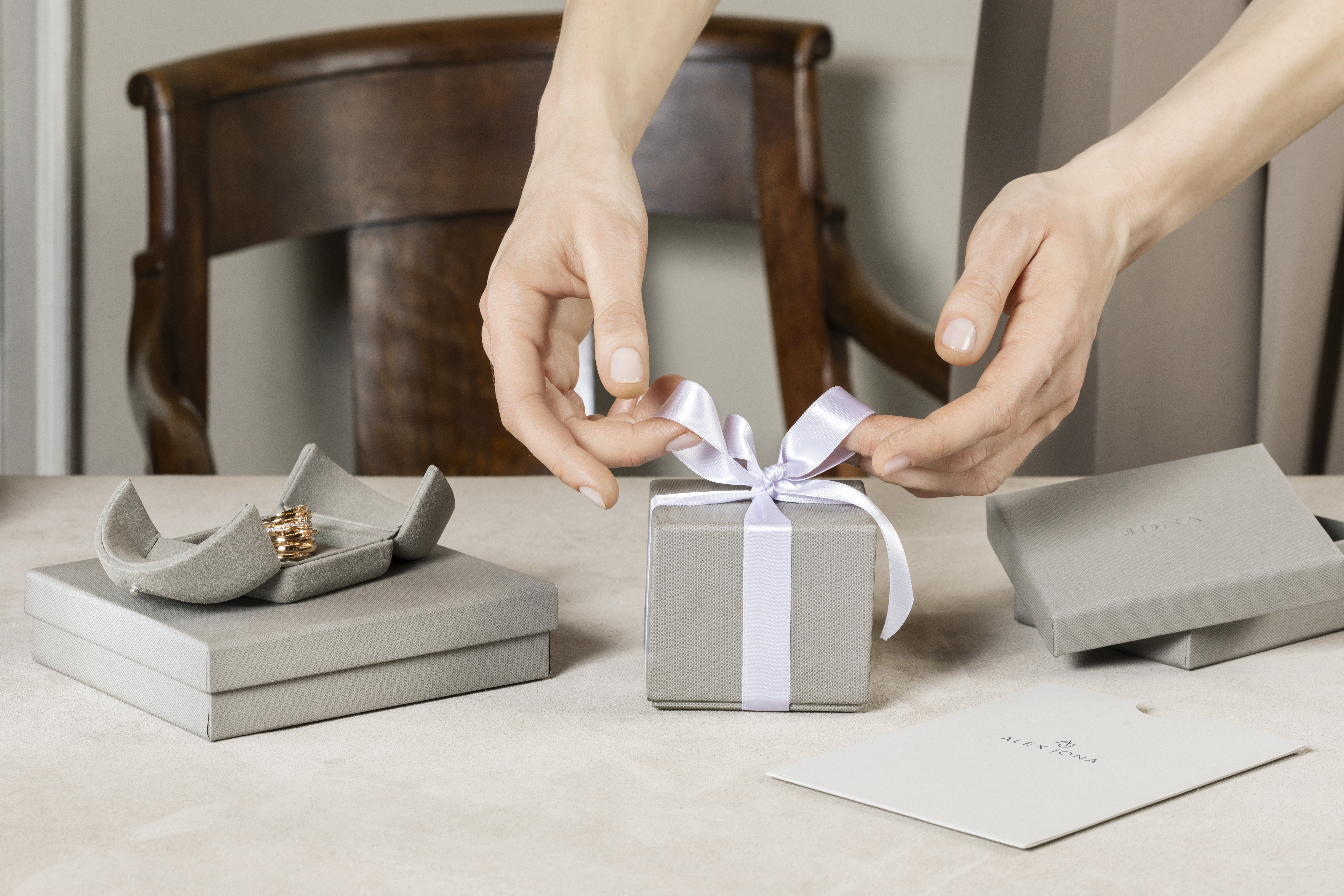 18 Karat White Gold
18k (75%) gold is the purest form of gold used for jewelry (pure 100% gold is 24 karats by definition). 18k means that 18 out of the 24 parts that make up the gold are pure gold. 18k white gold is an alloy made up of 75% pure gold and 25% palladium.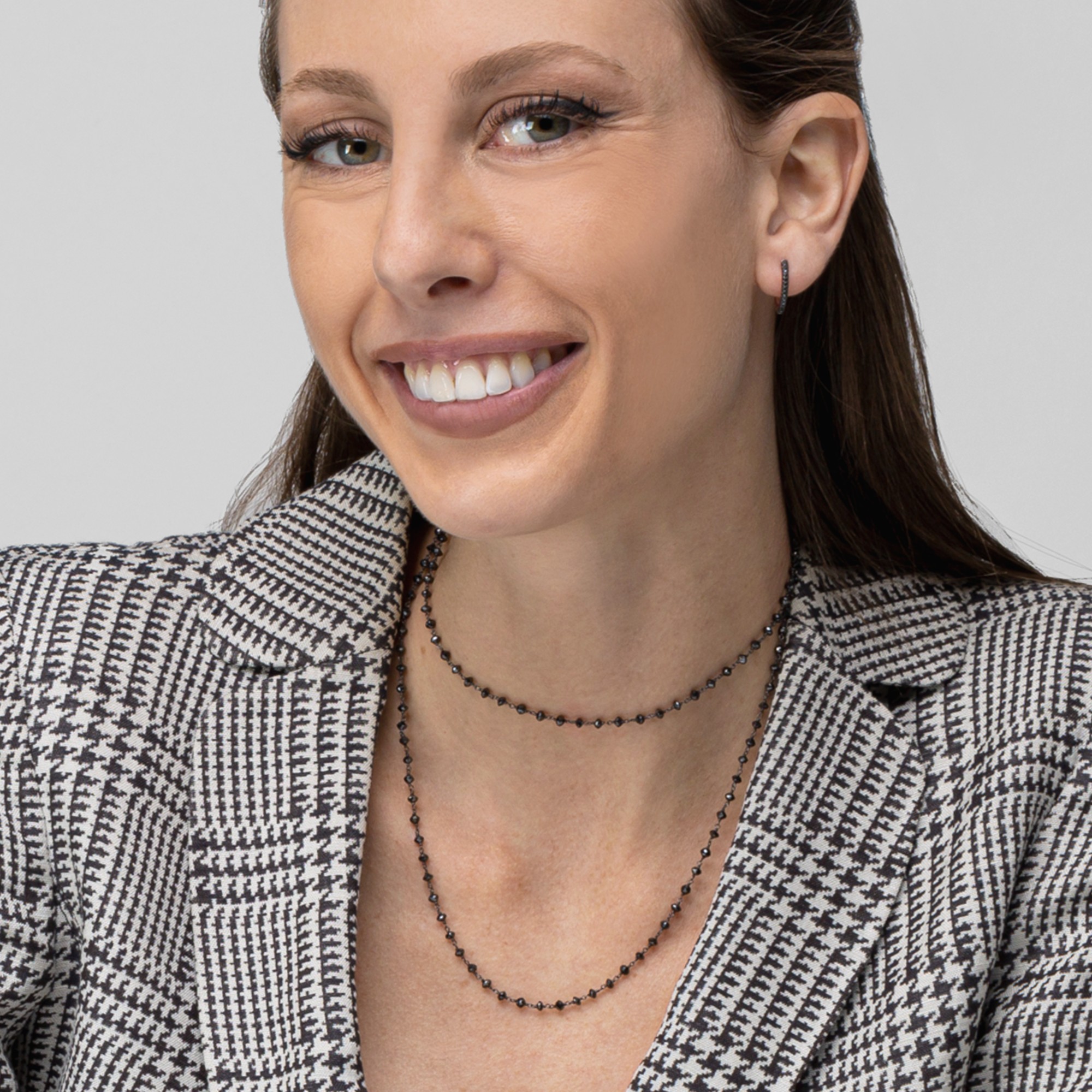 Black Diamond
Black diamond is one of the toughest forms of natural diamond. Natural black diamonds are formed in locations separate from other varieties, most notably in central Africa and Brazil.These precious gems have natural inclusions of graphite and similar minerals. Because they interact with light differently than other diamonds, they appear black.