Enjoy complimentary shipping on all orders
https://www.alex-jona.com/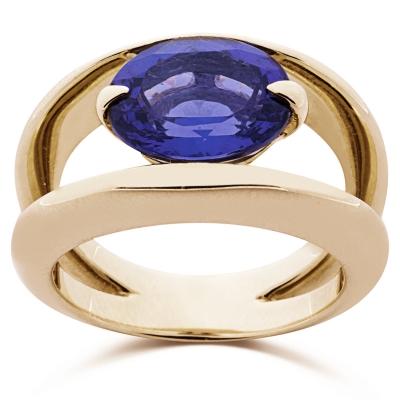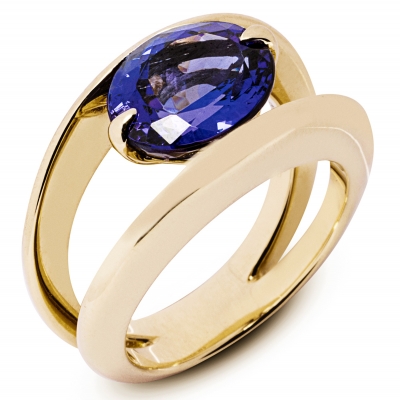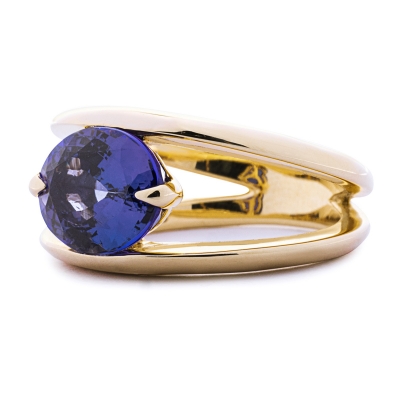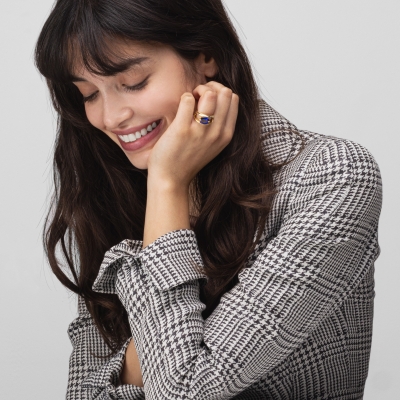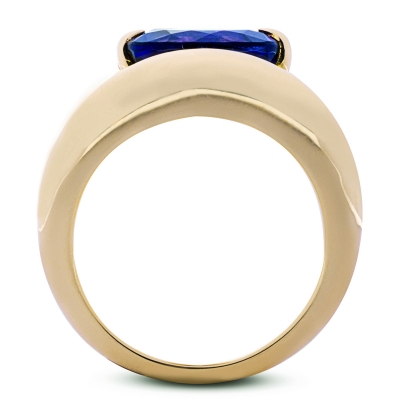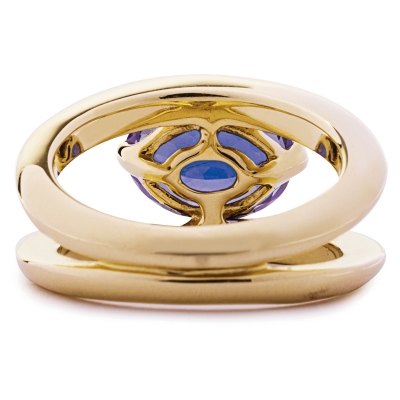 Piemonte Ring
This sleek 18 karat open band ring is centering an intense blue oval cut Tanzanite weighing 3.86 carats. 
This piece has been hand manufactured by trusted and highly qualified craftsmen according to the best Italian goldsmith tradition using the latest technology. Alex Jona hallmark 404TO guarantees the origin of the product and the precious metal content is confirmed by the official gold hallmarks. All diamonds used are purchased from legitimate sources and conflict free. Only diamonds of the highest quality standard in terms of Clarity, Color and Cut are used.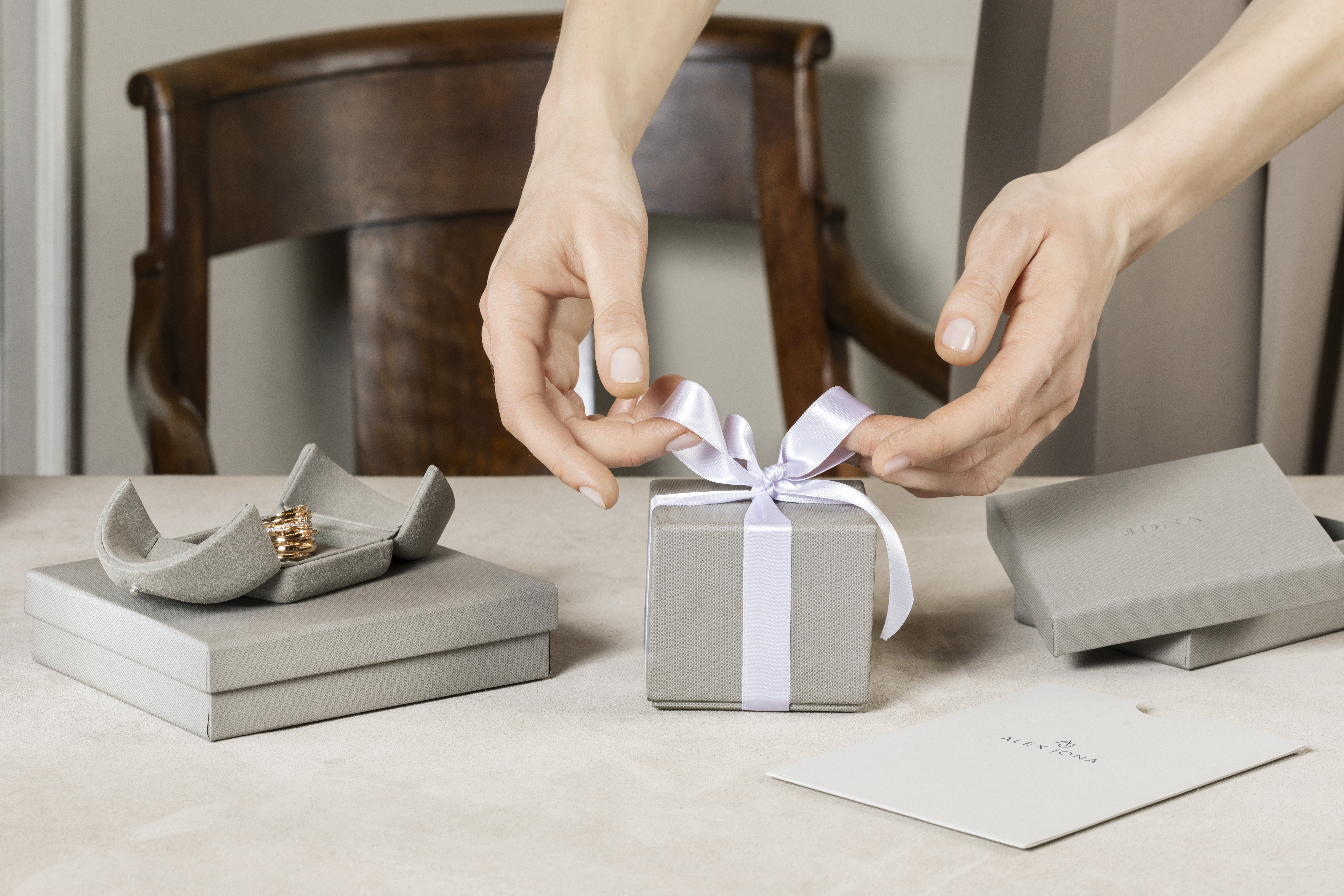 18 Karat Yellow Gold
18k (75%) gold is the purest form of gold used for jewelry (pure 100% gold is 24 karats by definition). 18k means that 18 out of the 24 parts that make up the gold are pure gold. The most common hallmark stamps for 18 karat gold are 18K or 750 that indicate 75% gold purity. 18k yellow gold is an alloy made up of 75% pure gold and 25% alloy (12.5% copper, 12.5% silver).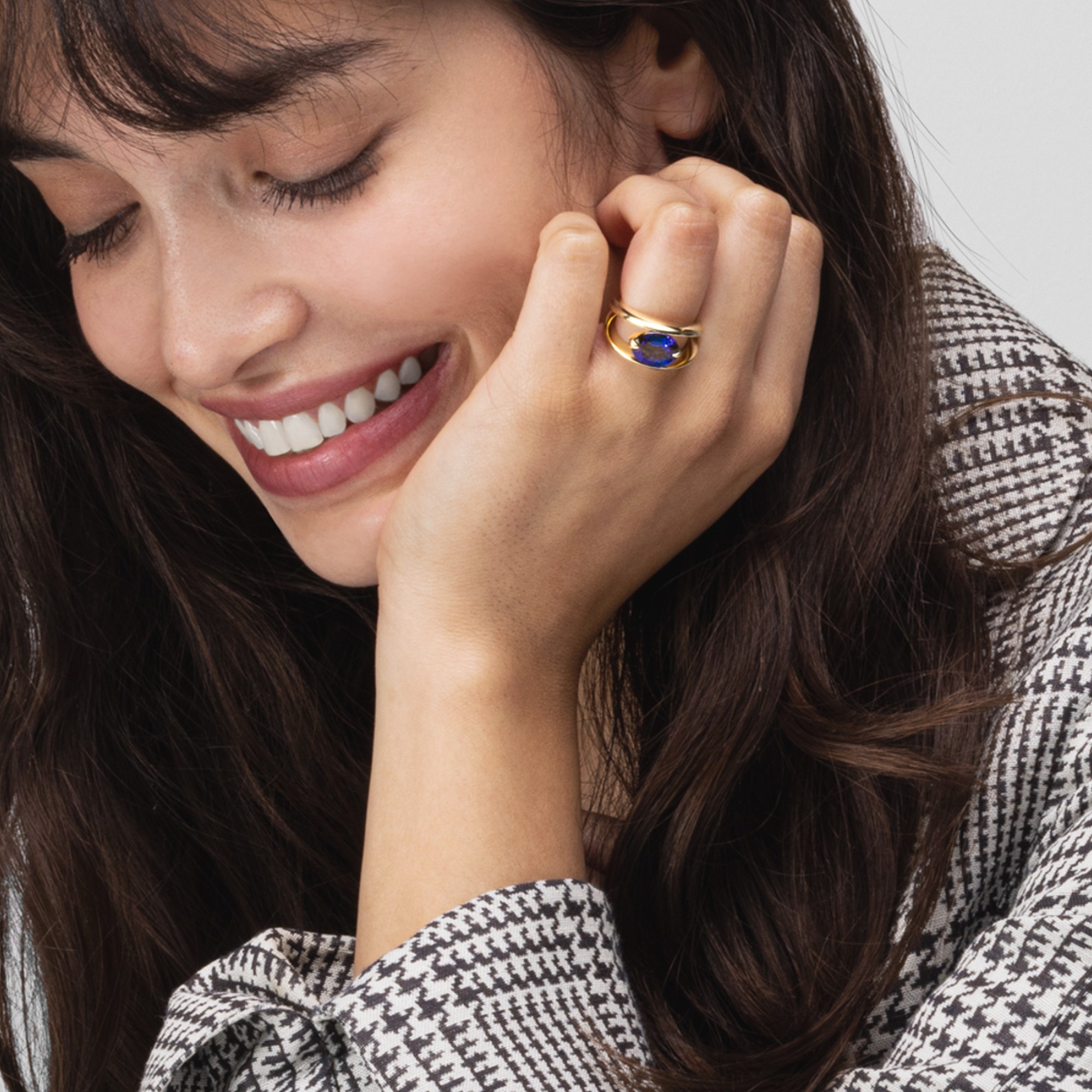 Tanzanite
A very special and truly unique gemstone discovered in 1967 on the foot hills of the Kilimanjaro in East Africa's Tanzania. When mined, specimens appear dusty brown but upon being heated, become a spectacular royal blue or lavender. Faceted stones are usually free of inclusions. Earning a grade of 6.5 to 7.0 on the Mohs Scale, the gemstone is moderately hardy. A modern day gemstone that has been recently added as an alternative birthstone for the month of December.